Ivy Bridge Mac mini Soon?, Best Mac Antivirus, PC Shipment Decline, and More
This Week's Apple and Desktop Mac News
Compiled by Charles Moore and edited by Dan Knight - 2012.10.12
Mac notebook and other portable computing is covered in The 'Book Review. iPad, iPod, iPhone, and Apple TV news is covered in iOS News Review. Older Macs are covered in Vintage Mac News. All prices are in US dollars unless otherwise noted.
Purchases made through links to Amazon.com and Apple's iTunes/iBook/App/Mac App Store support Low End Mac.
News & Opinion
Apple Updates
Tech Trends
News & Opinion
Mac mini Supply Drying Up, Could Portend an Ivy Bridge Update
AppleInsider Staff report:

"With the Mac mini still waiting for an update to Intel's latest Ivy Bridge chips, supply of the diminutive desktop has begun to dwindle at various resellers....
"In addition, Macerkopf.de noted on Monday that supply of the Mac mini has also begun to run dry in Germany. Apple typically winds down its inventory ahead of a new product launch, and limited supply at third-party resellers is often one of the first signs that a hardware refresh is forthcoming.
"A reasonable deduction, and the Mac mini is overdue for an upgrade to Ivy Bridge silicon, since it's 14 months since it was last refreshed."
Link: Mac mini Supply Drying Up, Could Signal Ivy Bridge Update
Upgrading a 2006 Mac mini to 2007 Firmware in Order to Add More RAM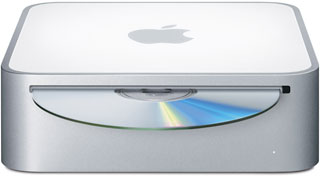 netkas.org forum contributor Shinso has posted a detailed tutorial on upgrading older Mac mini firmware in order to support up to 4 GB of RAM instead of what appears to be an arbitrary 2 GB ceiling imposed by Apple. Upgrading the firmware should also enable these older minis to run OS X 10.7 Lion.
Shinso notes that risk should be minimal in making this upgrade, since the hardware is essentially the same between the 2006 and 2007 Mac minis except that the 2007 Mac mini has a Core 2 Duo Processor whereas the 2006 has a Core Duo processor. Consequently, you will need to find and install a Core 2 Duo Processor in order to do this upgrade. Shinso recommends the T7600 SL9SD 2.33 GHz Core 2 Duo processor, which he says are selling on eBay for about $6. Installation is tricky but not difficult, and you should read some guides that are floating around on the Internet in order to do it without much hassle and watch a YouTube video or two. Links are provided in the article.
You should also have the latest EFI firmware update for your Mac mini. First check to ensure your EFI is the latest.
Shinso observes: "The fact that Apple blatantly disabled our computers from running OS X Lion is evidence of Apple's 'planned obsolescence' model which forces users to upgrade every 2-3 years as clearly demonstrated by the latest version of OS X, 'Mountain Lion'. Several computers that are more than adequate to handle OS X Mountain Lion (even computers going back only two years ago) haven't been allowed because Apple didn't want to give support for those graphics cards. Apple's used to be very upgradable, and now everything is soldered onto the boards so you can't upgrade these newer computers.
Publisher's note: Although you can install 4 GB of memory in the 2007 Mac mini, it will only recognize 3 GB, as noted by Other World Computing. That said, 2-3 GB of RAM will unleash the power of any Mac mini currently operating with only 512 MB or 1 GB of installed memory.
As for Apple "blatantly" disabling early Intel Macs from running Lion, the reality is that in early 2006, Apple didn't have the option of using Intel's Core 2 Duo CPUs, as they were not yet on the market, and Lion was specifically designed to take advantage of Core 2 Duo processors, which support 64-bit operation that Core Duo does not support. OS X 10.8 Mountain Lion is a 64-bit only operating system and does not include support for the integrated graphics found in many early Macs, including the 2007 Mac mini. All that said, OS X 10.7 Lion arrived in 2011, five years after the Core Duo Mac mini first shipped, and Mountain Lion in 2012, five years after the first Core 2 Duo Mac mini arrived - much more than the "2-3 years" Shinso complains about. dk
Link: Simple Guide on Upgrading a 2006 Mac mini Firmware to 2007 Mac mini Firmware in Order to Add Up to 4 GB of RAM
Best Mac Anti-Virus Software - and Why You Need It
PR: Mac users can often be heard to say "I don't need antivirus software, I have an Apple". Unfortunately, this is a misguided conclusion. Whilst the dangers are certainly much less than with Windows computers, they do exist nonetheless. If nothing else, the recent spread of Mac Trojans proves this. Mac users who think they do not need to concern themselves have created an illusion. The claim that Apple users are less threatened than Windows users is currently still correct, but could change rapidly. It was the low market share of Macs that limited the attentions of online criminals; now that Macs are becoming more popular, this state of affairs is changing. Something that many people forget is that phishing works equally well on any device with an integrated browser, regardless of whether this is Windows, Mac, Apple TV, Android, Symbian or Internet TV; phishing affects everyone equally.
Link: Mac Reviews / Tests
Mountain Lion the Most Annoying OS Since Windows 98?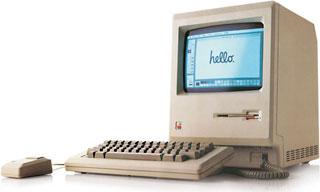 Motley Fool blogger Malcolm Manness says he's been an Apple fan for many years, and a Mac user since the very first 128K model. He notes that as a rule, Mac OS/OS X system upgrades over the years have proceeded smoothly, but the transition to OS X 10.8 Mountain Lion has been terrible - unlike anything he's ever experienced with a Mac OS upgrade. In his estimation, this is the most painful OS experience since he last worked on Microsoft Windows 98.
Manness acknowledges that some of his problems derive from the fact that he's a power user, on his computer 8-20 hours per day writing, researching, photo editing with LightRoom and Photoshop, Bento Database, HTML editing, and occasional sound and video editing, typically with three browsers running.
For example, he says most users don't have the number of email accounts he does or the need to create pub files from word processing documents, likely making the memory management issues he's encountered with Mountain Lion less relevant, but for him, updating the Mail program, which apparently has a different database than before and thus needs to convert all your old emails and folders, took three days on his machine, during which the Mail program monopolized enormous amounts of CPU time and the computer slowed to a crawl for hours.
And that was just for starters. Similar issues with iPhoto, which he declares now unusable.
Also issues with the Finder, iCloud, and Safari, and Manness says his best advice is to download the free app Free Memory (or better the 99¢ pro version) that allows you to constantly monitor memory status and to clear the memory heap somewhat.
Link: Apple Mt. Lion - Most Annoying OS Release Since Win98? Part I
Link: Apple Mt. Lion - Most Annoying OS Release Since Win98? Part II
Firefox to Drop Support for OS X 10.5 Leopard on November 20
Mozilla.org blogger Alex Keybl says Firefox will end support for users running Mac OS X 10.5 Leopard on November 20th, 2012. After this date, users will stop receiving Firefox updates, including new features and security fixes. If you are a Mac OS X 10.5 user and would like to continue to use the latest Firefox, you will be obliged to upgrade to a computer running Mac OS X 10.6 or later, and barring any major stability or security issues found over the next few weeks, Firefox 16.0 will be the last release to support 10.5.
Publisher's note: Firefox 4 dropped support for PowerPC Macs, but you don't have to feel too left behind. TenFourFox, a port of Firefox 10 for PowerPC Macs (with an unstable development version of Firefox 17 as well), continues to run on OS X 10.4 Tiger and 10.5 Leopard, and AuroraFox ports Firefox 17 to PPC Macs running Leopard.
Perhaps someone will pick up the ball and continue to port Firefox to OS X 10.5 on Intel. According to our site logs, 6.3% of visitors in the past month are using OS X 10.4 on PowerPC, 6.2% 10.5 on PPC, and 5.8% 10.5 on Intel, so the market is roughly as large as that for AuroraFox, which is currently my favorite PPC port of Firefox. dk
Link: We Bid You Adieu, Spotted Cat
Apple Updates
Apple Releases OS X Mountain Lion 10.8.2 Supplemental Update
The OS X Mountain Lion 10.8.2 Supplemental Update is recommended for all users running OS X Mountain Lion v10.8.2 and includes the following fixes:
Resolves an issue that may cause certain Japanese characters to appear incorrectly in Mail
Allows Safari to access secure sites when parental controls are enabled
Addresses an issue that may prevent systems with more than 64 GB of RAM from starting up
Resolves an issue that may cause DVD Player to unexpectedly quit
For information on the security content of this update, visit https://support.apple.com/kb/HT1222
File Size: 26.65 MB
System Requirements: OS X Mountain Lion v10.8.2
Link: OS X Mountain Lion 10.8.2 Supplemental Update
Apple Releases OS X Lion 10.7.5 Supplemental Update
The OS X Lion 10.7.5 Supplemental Update is recommended for all users running OS X Lion v10.7.5 and includes the following fixes:
Resolves an issue that may cause Time Machine backups to take a very long time to complete
Addresses an issue that prevents certain applications signed with a Developer ID from launching
The Supplemental Update is recommended if you installed the Mac OS X Lion v10.7.5 Update (build 11G56).
Note: It is not needed if you install the Mac OS X Lion v10.7.5 Update (build 11G63).
File Size: 2.0.2 MB
System Requirements: OS X Lion 10.7.5
Link: OS X Lion 10.7.5 Supplemental Update
Tech Trends
PC Shipments Expected to Decline in 2012 for First Time in 11 Years
PR: After entering the year with high hopes, the global PC market has seen its prospects dim, with worldwide shipments set to decline in 2012 for the first time in 11 years, according to the latest projections by the IHS iSuppli Compute Platforms Service at information and analytics provider IHS. The total PC market in 2012 is expected to contract by 1.2% to 348.7 million units, down from 352.8 million in 2011, as shown in the figure below. Not since 2001- more than a decade ago - has the worldwide PC industry suffered this sharp a decline.
"There was great hope through the first half that 2012 would prove to be a rebound year for the PC market," says Craig Stice, senior principal analyst for computer systems at IHS. "Now three quarters through the year, the usual boost from the back-to-school season appears to be a bust, and both AMD and Intel's third-quarter outlooks appear to be flat to down. Optimism has vanished and turned to doubt, and the industry is now training its sights on 2013 to deliver the hoped-for rebound. All this is setting the PC market up for its first annual decline since the dot-com bust year of 2001".
Hope Turns to Disappointment
The year started off with major hope for Intel's Ultrabooks at the annual Consumer Electronic Show (CES) in Las Vegas. New and innovative form factors like convertibles, combined with the first appearance of Windows 8 demos on display, provided a fresh wave of enthusiasm for the possibility of a revitalized PC market. Even when first-quarter PC shipments came in, the less-than-stellar results were thought to be a minor setback.
The high expectations continued midyear during the big PC event at Computex in Taiwan, as Intel plugged its latest Ivy Bridge processor. Shipments during the second quarter, however, once again disappointed.
For now, important questions remain for the PC market and the rest of the year:
How much impact will Windows 8 really have toward boosting the PC market in the fourth quarter?
Will continuing global economic concerns neutralize whatever hype or interest has been generated by Ultrabooks?
Will mobile computing gadgets such as tablets and smartphones win over PCs during the crucial holiday selling season, taking precious consumer dollars and keeping PC sales at bay?
There are signs that a strong rebound could still occur in 2013. While IHS has reduced its forecast for them, the new Ultrabooks and other ultrathin notebook computers remain viable products with the potential to redraw the PC landscape, and the addition of Windows 8 to the mix could prove potent and irresistible to consumers. Whether a newly configured PC space could then stand up to the powerful smartphone and tablet markets, however, remains to be seen, IHS iSuppli analysts warn.
Link: PC Shipments Set to Decline in 2012 for First Time in 11 Years
Gartner: Worldwide PC Shipments Declined 8% in Third Quarter of 2012 as the Market Prepared for Windows 8
PR: Worldwide PC shipments totaled 87.5 million units in the third quarter of 2012, a decline of 8.3% compared with the third quarter of 2011, according to preliminary results released this week by Gartner, Inc.
"A continuing slowdown in consumer PC shipments played a big part in the overall PC market decline," says Mikako Kitagawa, principal analyst at Gartner. "The third quarter was also a transitional quarter before Microsoft's Windows 8 operating system release, so shipments were less vigorous as vendors and their channel partners liquidated inventory."
"Retailers were conservative in placing orders as they responded to weak back-to-school sales. By the end of September, retailers were focused on clearing out inventory in advance of the Windows 8 launch later this month," Ms. Kitagawa continues. "On the professional side, there was minimum impact from Windows 8 in the quarter because the professional market will not adopt Windows 8 PCs immediately after the release."
Lenovo has overtaken HP for No. 1 position in worldwide PC shipments for the first time in the company's history in Q3/2012, as its share increased to 15.7%, while HP's global PC share was at 15.5% (see Table 1). In addition to acquiring other vendors, Lenovo has also taken an aggressive position on pricing, especially in the professional market. As a result, Lenovo has achieved significant market share gains over the last two years, exceeding regional average growth rates across all regions.
Although it finished the quarter very close to Lenovo, HP relinquished the top PC vendor position for the first time since the third quarter of 2006. HP is currently restructuring its device business, including PCs, tablets and printers, its main concern currently to achieve a good balance between market share gain and margin protection.
Dell was Number 3 vendor in PC shipments worldwide in the third quarter of 2012. While Dell suffered a steeper shipment decline than the worldwide average, it was less impacted by the upcoming release of Windows 8 because of its strong focus in the professional market. Dell continues to gradually transform itself from a PC/device supplier to a solution provider.
In the US, PC shipments totaled 15.3 million units in the third quarter of 2012, a 13.8% decline compared with the same period last year.
"The third quarter has historically been driven by back-to-school sales, but US PC shipments did not increase, not even sequentially, from the second quarter of 2012. Channels were conservative in placing orders," Ms. Kitagawa says. "Professional PC shipments in the US began slowing in the second quarter of this year, and they continued the trend in the third quarter. The results indicate that the replacement peak may have passed in the professional sector."
Four of the top 5 vendors in the US market experienced shipment declines. HP maintained the No. 1 position in the US market despite a shipment decline of 19.3% (see Table 2). Lenovo was the only vendor among the top 5 to increase shipments. Both Acer and Toshiba shipments declined significantly due to the tough environment in the consumer market. Even Apple expected to have a PC shipment decline due to softness in the public market, but the company faced a slowdown in the consumer market.
From a regional perspective, PC shipments in Europe/Middle East/Asia (EMEA) totaled 25.8 million units in the third quarter of 2012, a decline of 8.7% from the same quarter last year. After two quarters of positive growth in the first half of 2012, the EMEA market experienced its biggest decline in four years. The lack of appeal and innovation in PCs combined with a challenging economic environment diverted user spending elsewhere. Western Europe saw very weak shipments across all countries, as retailers reduced Windows 7 inventory in anticipation of Windows 8 products.
In Asia/Pacific, PC shipments reached 31.3 million units in the third quarter of 2012, a 5.6% decline from the third quarter of 2011. Weak demand was brought about as potential buyers chose to reign in or delay their purchases. China's slowing economy was more acutely felt in the region in the third quarter, creating an even more conservative approach to spending. Although there were government PC initiatives in India and China to drive PC sales, they failed to offset the general market weakness.
Preliminary results show PC shipments in Latin America surpassed 9.7 million units in the third quarter of 2012, a 6.2% decline from the same period last year. Mobile PC shipments were flat, and desk-based PC shipments declined 14.3%. Brazilian businesses and schools may postpone their IT purchasing due to the expected "Brasil Maior" tax incentives that were announced late in the quarter. The tax incentives will begin in 2013, and this is when Gartner expects IT investments to drive PC shipments into the professional segment.
In Japan, PC shipments totaled 3.7 million units in the third quarter, a 5.4% decline from the third quarter of 2011. The professional segment grew slightly higher than expected, but the market was impacted by the consumer segment. Most of the major vendors did not introduce new models of mainstream products in September due to the preparation for Windows 8.
These results are preliminary. Final statistics will be available soon to clients of Gartner's PC Quarterly Statistics Worldwide by Region program. This program offers a comprehensive and timely picture of the worldwide PC market, allowing product planning, distribution, marketing and sales organizations to keep abreast of key issues and their future implications around the globe.
Link: Gartner Says Worldwide PC Shipments Declined 8 Percent in Third Quarter of 2012 as the Market Prepares for the Launch of Windows 8
Desktop Mac Deals
Low End Mac updates the following price trackers monthly:
For deals on current and discontinued 'Books, see our 13" MacBook and MacBook Pro, MacBook Air, 13" MacBook Pro, 15" MacBook Pro, 17" MacBook Pro, 12" PowerBook G4, 15" PowerBook G4, 17" PowerBook G4, titanium PowerBook G4, iBook G4, PowerBook G3, and iBook G3 deals.
We also track iPad, iPhone, iPod touch, iPod classic, iPod nano, and iPod shuffle deals.
Join us on Facebook, follow us on Twitter or Google+, or subscribe to our RSS news feed
Links for the Day
Mac of the Day: 20th Anniversary Mac, introduced 1996.03.20. Honoring Apple's 20th anniversary, the TAM was the first flat panel desktop Mac and had a unique design.
Recent Content
Follow Low End Mac on Twitter
Join Low End Mac on Facebook
Favorite Sites
MacSurfer
Cult of Mac
Shrine of Apple
MacInTouch
MyAppleMenu
InfoMac
The Mac Observer
Accelerate Your Mac
RetroMacCast
The Vintage Mac Museum
Deal Brothers
DealMac
Mac2Sell
Mac Driver Museum
JAG's House
System 6 Heaven
System 7 Today
the pickle's Low-End Mac FAQ
Affiliates
Amazon.com
The iTunes Store
PC Connection Express
Macgo Blu-ray Player
Parallels Desktop for Mac
eBay

Advertise