Microsoft's First Quarterly Loss Ever, OS X 10.8 Mountain Lion Coming July 25?, and More
This Week's Apple and Desktop Mac News
Compiled by Charles Moore and edited by Dan Knight - 2012.07.20
Mac notebook and other portable computing is covered in The 'Book Review. iPad, iPod, iPhone, and Apple TV news is covered in iOS News Review. All prices are in US dollars unless otherwise noted.
News & Opinion
Software
News & Opinion
Microsoft Reports First Quarterly Loss
Market Day's Martha C. White reports:
"Microsoft, the once-dominant computer software giant that has seen its fortunes wane in recent years, posted its first quarterly loss since emerging as a public company in 1986 Thursday as it took a huge charge for a failed acquisition.
"The Redmond, Wash.-based company reported a net loss of $492 million as its operating income was wiped out by a $6.2 billion write-down related to its acquisition of advertising company aQuantive in 2007." (aQuantive was an online advertising firm and has become part of Microsoft Advertising.)
"The charge was an acknowledgment that the company's struggling online services division is a significant financial drag on the company, losing nearly $2 billion over the past year in addition to the $6.2 billion write-down. Microsoft is still pouring money into runner-up search engine Bing, but it only has a fraction of the market share rival Google enjoys.
"'It brings into question Microsoft's ability to compete on the advertising-driven web and suggests this is a market segment that is beyond Microsoft, creating long-term doubts over Bing's future,' Rob Enderle, principal analyst at the Enderle Group, said via email.
"In its news release announcing the results, Microsoft focused on its record revenues of $73.7 billion for the fiscal year just ended and $18 billion for the latest quarter, up 4 to 5 percent from year-earlier levels. The growth was led by server tools, business products such as Office, and entertainment and devices, which includes Xbox and the recently acquired Skype."
Link: Microsoft Reports First Quarterly Loss Ever
EPEAT Welcomes Apple Back
EPEAT CEO Robert Frisbee posted an open letter last Friday expressing happiness at being able to announce that all of Apple's previously registered products - and a number of new products - are back on the EPEAT registry. (See last week's Mac News Review for more on Apple's decision to leave EPEAT and its open letter admitting its mistake and announcing its return to EPEAT.)
"Our relationship with Apple is based on our natural alignment - as Apple drives innovation in product design, EPEAT drives innovation in standards design," Mr. Frisbee affirms. "EPEAT has pioneered voluntary standards, after-market verification, optional criteria and tiered product certification as ways to keep pace with a fast-paced industry."
"We look forward to Apple's strong and creative thoughts on ongoing standards development," he continues. "The outcome must reward new directions for both design and sustainability, simultaneously supporting the environment and the market for all manufacturers elegant and high-performance products.
"An interesting question for EPEAT is how to reward innovations that are not yet envisioned with standards that are fixed at a point in time. Diverse goals, optional points awarded for innovations not yet described, and flexibility within specified parameters to make this happen are all on the table in EPEAT stakeholder discussions....
"Answers to these questions support all our subscribers, and lead to mutual benefit for all our purchasers. And they led us to the path to our strengthened relationship with Apple."
Link: An Open Letter
Overnights Slated for July 24 at Apple Stores, Mountain Lion on 25th?

9 to 5 Mac's Seth Weintraub cites unofficial reports that Apple Stores in the United States and elsewhere are planning overnights for Tuesday, July 24th, with OS X 10.8 Mountain Lion to launch the next morning
That sounds entirely plausible, since Apple has officially affirmed that Mountain Lion will be released "in July," and there's only two weeks of July left. Apple typically releases new products on Tuesdays, of which there are just two left in the month - the 24th and 31st, and waiting till the 31st would push the launch date into August
A Mountain Lion launch on July 24 would also be just over a year after OS X 10.7 Lion's launch on July 20, 2011.
Link: Apple Store Overnights Happening July 24. Mountain Lion Launch the Next Day?
How to Clean Install OS X Mountain Lion
It's All Tech says that with OS X Mountain Lion set to be released later this month, many Mac users are beginning to plan their upgrade to Apple's latest desktop operating system. When upgrading to Mountain Lion, users will have two options: an upgrade over either OS X 10.6.8 Snow Leopard or Mac OS X Lion, or a clean install.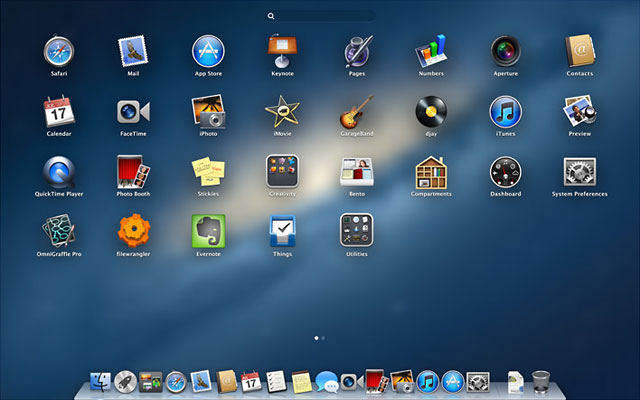 With OS X Mountain Lion to be distributed only via the Mac App Store, the easiest method of upgrading is to simply install it over your current OS, which will keep all of your files, settings, and applications undisturbed.
With a clean install you can erase your entire hard drive and start afresh with OS X Mountain Lion, the process of so doing described in this tutorial.
Publisher's note: Because new versions of software and operating systems often have a few bugs, and because some software that works with Lion may not be compatible with Mountain Lion or be buggy until its is updated, we strongly recommend that you have a full bootable backup of your current OS X 10.6 or 10.7 drive before installing 10.8 Mountain Lion. That way if there are any issues, you can easily revert to the version you're using today. dk
Link: How to Clean Install OS X Mountain Lion
Will Mountain Lion Be One of Apple's Last Desktop Operating Systems?
Computerworld's Jonny Evans asks rhetorically, "Will Mountain Lion be one of the last desktop operating systems Apple ships?"- suggesting that in a sense it will be, because he's convinced that operating systems are heading into the Cloud, and that in future your computer (Mac or PC) will be more like an iPad, carrying a stripped-down onboard OS in order to remain capable of doing some things offline but dependent on the Cloud for accessing the bulk of information, software, and services that will be online.
Evans acknowledges that Google's Chrome OS is out in front of this wave, and that the wide use and acceptance of online storage services like Dropbox or Cortado confirm that this is the direction computing is going, which is why in his estimation it's Post-PC, and not PC-Plus, as Microsoft claims.
Link: Will OS X Mountain Lion Be One of the Last Desktop Operating Systems Apple Ships?
Forrest Gump's Apple Investment Would Have Made Him a Billionaire
UK based online retailer FancyDressCostumes.co.uk blogger Martin Delaney has estimated what return the fictional Forrest Gump and Dan Taylor ("Lieutenant Dan") would have yielded from their investment in "some kind of fruit company" in 1994's Forrest Gump. The film is based upon a novel of the same name authored by Winston Groom and published in 1986.
You can view a short clip of the relevant scene from the film on YouTube.
By combining publicly available information about Apple's history and inputting realistic figures where accurate data is not available, it is possible to track the duo's investment from inception all the way to the present day.
Some data was excluded from the calculations, such as the unspecified amount of equity that Forrest Gump sells within a couple of years to pay for the renovation of his local church and construction of a medical center.
The profits from the Bubba Gump Shrimp Company that Lt. Dan used to buy into Apple were calculated to be $100,000, giving the duo a 3% share of the business in 1978.
At the time of the book's publication in 1986, Mr. Gump and Lt. Dan's interest in Apple would have been worth $49 million. In 1994, just eight years later when the movie was released, their position would have increased to $91 million.
Delaney notes that it was after Steve Jobs' returned as CEO in 1997 and the subsequent fifteen years where the colossal gains in their investment would have started to take affect. Notably, as of July 2, 2012, Apple shares were trading at $591, thereby skyrocketing their position to a valuation of $6.98 billion.
The fancy dress retailer is looking forward to seeing how Mr. Gump's investment fares over the next decade with Tim Cook as CEO.
Link: What Forrest Gump's Apple Investment Could Be Worth Today
Mac App Store 'for People Afraid of Using a Computer'
The MacDrifter blog cites a tweet from Roustem Karimov of AgileBits saying the latest 1Password update was rejected from the Mac App Store (MAS) for sandboxing entitlements, and is available again as a direct download purchase, observing that the Mac App Store is not for utility apps or power users, and advising that apps like 1Password, TextExpander and Keyboard Maestro should all be purchased directly from the developers' sites.
"The MAS is for people afraid of using a computer," MacDrifter continues. "I applaud Apple for taking the fear out of technology. I also will not purchase my utilities from the MAS. Apple may be happy to have the nerds along for the ride, but they are not their target market. Normal people that just want to use a few apps and don't care about tweaking their experience are Apple's new target demographic."
Link: 1Password on the Mac App Store
The Exceptional iMac G4

15" iMac G4
The iMac G4 - your editor's favorite iMac model and one of Apple's most innovative and brilliant desktop computer designs ever - is celebrating its 10th anniversary this year, and the 17" version this week.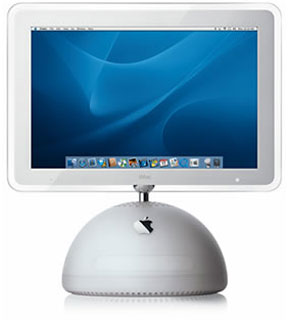 17" iMac G4
Macworld's Benj Edwards notes that with its innovative form factor, the then new and advanced OS X 10.1 operating system, and a then-unparalleled suite of integrated software, the iMac G4 led a new generation of consumer-grade Apple desktops that contributed to the company's newfound financial security during a time of transition that also saw the iPod begin to establish market dominance.
Publisher's note: For more on the place of the iMac G4, see our round table discussion from this past January, Happy 10th Birthday, 'Luxo Jr' iMac G4! dk
Link: The Exceptional iMac G4 Ten Years Later
Software
iFileX: Free Spotlight Alternative for OS X 10.4 and Later
PR: iFileX's functionality and design is based on Mac OS early-era file search tools such as Find File and Sherlock, now replaced by Spotlight. There been existing another search tool for years, Find Any File, from which iFileX borrows some special features. If you like iFileX, you're encouraged to try out Find Any File as well, since the latter offers additional features not available in iFileX and is also faster.
iFileX Features:
Find files Spotlight doesn't.
As a root user, Files inside packages, bundles, hidden files, ...
Filter results
Easy show or hide packages content, hidden files and/or folders, show duplicates, ..
Advanced Boolean operators
Search after names, file sizes, creation and or modification dates, Folders, Alias, ..
No indexing
Doesn't index files and doesn't depend on Spotlight.
Very fast searching.
Fast searching on HFS formatted volumes.
OS X 10.8 Mountain Lion ready
Enables "Put Back" feature, fullscreen support and Quicklook support.
Localized - English, German, Swedish, Dutch, Russian, Simple Chinese, Ukraine, Greek, Spanish, Italian, and French.
How to Use iFileX
If you want to remove for example a application named MyApp.app - you can enter "myapp" in the name field.
To narrow down the search you can add a new query and set it to "Creation Date" and set it to "Within last 1 hour" (Given you installed MyApp.app less then 1 hour ago).
Then click on the search button. iFileX will then search for files which include "myapp" in the filename and created within 1 hour.
When searching is finished, a new window will popup including all found files.
Hints
If you want to uninstall applications you can use any uninstaller (as iTrash) but those tools not always find obscure files. With iFileX you can locate them very easily. Use the query 'Creation date' and 'Within last .' for retrieving all possible related files created by the application you try to remove.
Many applications save hidden files at unusable locations of a volume. You can easily reveal those by using the 'Only show hidden files'.
Always try to narrow down the search bandwidth by adding more queries. Hence it is difficult to search the results when you have more the 10000 found files.
iFileX is free.
Link: iFileX
Link: Find Any File ($6 shareware, requires OS X 10.4.1 or later; $7.99 in the Mac App Store, requires OS X 10.4.4 or later)
MenuMeters: Free System Monitoring App for OS X 10.4 and Newer
PR: MenuMeters is a set of CPU, memory, disk, and network monitoring tools for Mac OS X. Although there are numerous other programs which do the same thing, most are windows that sit in a corner or on the desktop, inevitably becoming obscured by document windows on a laptop's small screen. Most monitors which use the menubar mostly use the NSStatusItem API, which has the annoying tendency to totally reorder your menubar on every login.
The MenuMeters monitors are true SystemUIServer plugins (also known as Menu Extras) which means they can be reordered using command-drag and remember their positions in the menubar across logins and restarts.
MenuMeters Modules
The CPU Meter can display system load both as a total percentage, or broken out as user and system time. It can also graph user and system load and display the load as a "thermometer". The menu for the CPU Meter contains several pieces of information handy to have a single click away.
The Disk Activity Meter displays disk activity to local disks on the system (anything that is a IOKit BlockStorage driver). It is hotplug aware, and will show activity on FireWire and USB disks as they are mounted. The Disk Meter menu shows volume space details for local drives (it does not display mounted network volumes for performance reasons).
The Memory Meter can display current memory usage as either a pie chart, thermometer, history graph, or as used/free totals. The Memory Meter menu shows a breakdown of current memory usage and VM statistics. The Memory Meter can optionally display a paging indicator light.
The Net Meter can display network throughput as arrows, bytes per second, and/or as a graph. Both the arrows and the graph are scaled using a user-selected scaling factor and calculation. Scaling can be done on the basis of actual link speed reported by the network interface or peak traffic and can use one of several scaling calculations. The Net Meter menu shows current interfaces and their status. Interface information is gathered from the SystemConfiguraton framework and thus is Mac OS X network location aware (to prevent interfaces from appearing in this menu see the FAQ).
MenuMeters comes without warranty or support, and is released under the GNU General Public License (GPL). This makes it both "free" as in beer and "free" as in speech, open source mostly because there isn't a good reason for it not to be, but although distributed as open-source freeware, a great deal of effort has gone into the creation and maintenance of MenuMeters, so if you find it you're requested to please consider showing your support by donating via PayPal.
System Requirements
Mac OS X 10.4 or later (10.8 supported)
PowerPC or Intel based Macintosh (Universal Binary)
Note: if you are installing over an older version of MenuMeters, you must logout and login after installation in order to load the new version.
Link: MenuMeters
TenFourFox 10.0.6 PowerPC Firefox Port Released
PR: TenFourFox 10.0.6 is a PowerPC port of Firefox ESR 10 that brings most of the latter's feature set to older Macs. Version 10.0.6 is a security and bug fix update.
TenFourFox uses modified Firefox source code, rewritten to remain compatible with Mac OS X 10.4 and PowerPC Macs. It also contains specific optimizations and special features for PowerPC G3, G4, and G5 processors. For this reason, it is not exactly the same as Firefox. However, it is intended to be as compatible with it as possible, including most add-ons and most standard features. You can treat 10.4Fx as equivalent with Firefox ESR 10.0 in most circumstances, with specific exceptions noted below.
TenFourFox is available optimized for G3 processors, two variants of G4 processors (7400/7450"G4e"), and G5 processors.
Note that TenFourFox no longer supports browser plugins, so if you require Flash, Java, or other plugins, do not use TenFourFox. (Plugins are not extensions - most add-ons and extensions will work. However, add-ons that require an Intel Macintosh will not work with TenFourFox, even if they are otherwise compatible with Firefox 10, and add-ons that require OS X 10.5 Leopard may not be compatible with TenFourFox running on Mac OS X 10.4 Tiger, even if they are compatible with PowerPC.)
Starting with Firefox 10, Mozilla is offering an extended support release version of Firefox ("Firefox ESR") intended for environments where users are unable to use rapid-release versions of Firefox due to policy or technical constraints. TenFourFox 10.x is based on this extended support release and is intended for users who wish to remain with a stable browser core. The stable branch will continue to receive bugfixes and security updates, but will not receive new Firefox features (although it may receive certain 10.4Fx-specific features judged important for legacy users).
Plugins on PowerPC are of special concern, because Mozilla is making updates to their plugin architecture which may require the plugins themselves to be updated, and there are certain difficult-to-correct bugs with them already on Tiger. Most importantly, QuickTime and Adobe Flash for PowerPC are no longer maintained and have known security risks that can crash, perform malicious operations or leak data, and Flash 10.1 is rapidly becoming unsupported by many applications.
For Internet video, Floodgap software now recommend the use of TenFourFox's optional QuickTimeEnabler. This allows many videos to be handled in QuickTime Player directly.
Link: TenFourFox
Fetch 5.7.2 Released
PR: Fetch is a full-featured file transfer client for the Apple Macintosh whose user interface emphasizes simplicity and ease of use. Fetch supports FTP and SFTP, the most popular file transfer protocols on the Internet for compatibility with thousands of Internet service providers, web hosting companies, publishers, prepress companies, and more:
Do you maintain a website? Move large files between computers? Have you been told you need something called an FTP client? If you own a Mac, you've come to the right place! Take the Fetch Tour, check out all the features, and download a free trial copy of Fetch to check it out for yourself.
Features
Support for FTP, SFTP, and FTP with TLS/SSL (FTPS) Droplet shortcuts for easy uploading Synchronize folders using the Mirror command Support for drag-and-drop of files and folders between servers and your Mac, or between two servers Automatic resume of stalled or failed uploads and downloads Quick Look support for previewing files on servers Edit any kind of file and the changes will automatically be saved back to the server Compatibility with virtually all FTP servers, including VMS, VM/CMS, OS/2, Chyron, and more
New in Fetch 5.7
Support for syncing shortcuts between Macs using Dropbox or a shared file server Support for viewing the overall progress and time remaining of multi-file transfers Find field for filtering the file list to show only the files you want Support for preserving the modification dates of uploaded files
Fetch 5.7 includes a number of features aimed at improving your ability to protect the privacy of your data.
Uploading Files to your web server is as simple as clicking the Put button, or dragging the files icon from the Finder. WebView lets you set up a correspondence between files in Fetch and the address of the webpage they are part of, so that you can easily view changes to your website in a web browser by selecting files and clicking Fetch's WebView button. The Mirror command lets you quickly upload all the changed files in a folder, efficiently keeping your website up to date. The Fetch File Management system works just like the Mac OS X Finder, so you can rename files by typing Return, move files by dragging them onto folders, and delete them by clicking the Delete button. Account Management with Fetch is easy. The Get Info command lets you total the size of all the files in your account, so that you can manage your usage of disk space, and also lets you keep directories private, or make CGI scripts executable, with a user interface that translates cryptic Unix permission codes to plain English and back.
System requirements: Mac OS X 10.5 through 10.8
Fetch 5 sells for $28.99
Link: Fetch
Desktop Mac Deals
Low End Mac updates the following price trackers monthly:
For deals on current and discontinued 'Books, see our 13" MacBook and MacBook Pro, MacBook Air, 13" MacBook Pro, 15" MacBook Pro, 17" MacBook Pro, 12" PowerBook G4, 15" PowerBook G4, 17" PowerBook G4, titanium PowerBook G4, iBook G4, PowerBook G3, and iBook G3 deals.
We also track iPad, iPhone, iPod touch, iPod classic, iPod nano, and iPod shuffle deals.
Join us on Facebook, follow us on Twitter or Google+, or subscribe to our RSS news feed
Links for the Day
Mac of the Day: 20th Anniversary Mac, introduced 1996.03.20. Honoring Apple's 20th anniversary, the TAM was the first flat panel desktop Mac and had a unique design.
Recent Content
Follow Low End Mac on Twitter
Join Low End Mac on Facebook
Favorite Sites
MacSurfer
Cult of Mac
Shrine of Apple
MacInTouch
MyAppleMenu
InfoMac
The Mac Observer
Accelerate Your Mac
RetroMacCast
The Vintage Mac Museum
Deal Brothers
DealMac
Mac2Sell
Mac Driver Museum
JAG's House
System 6 Heaven
System 7 Today
the pickle's Low-End Mac FAQ
Affiliates
Amazon.com
The iTunes Store
PC Connection Express
Macgo Blu-ray Player
Parallels Desktop for Mac
eBay

Advertise