MobileMe-to-iCloud FAQ, Two Tabbed iPad Browsers, iPhone Fisheye Lens, Solar iPad Case, and More
This Week's iPad, iPhone, iPod, and Apple TV News
Compiled by Charles Moore and edited by Dan Knight - 2011.07.05
Mac notebook and other portable computing is covered in The 'Book Review, and general Mac news is in Mac News Review.
All prices are in US dollars unless otherwise noted.
News, Reviews, & Opinion
Apps & Services
Accessories
Presentation & Protection
iPod Deals
These price trackers are updated every month.
News, Reviews, & Opinion
The Pope Gets an iPad
Romereports.com says that Pope Benedict XVI has launched a new Vatican website with his iPad, and has posted a video on the launch, which also commemorates the 60th anniversary of Joseph Ratzinger's ordination as a priest as well as his keeping up to date with the latest technology.
The iPad received by the pope, includes a short video done by the Rome Reports TV News Agency, highlighting the story of Benedict's priestly vocation and includes an interesting interview with his brother Georg Ratzinger, who is also a priest.
Link: The Video the Pope Included in His iPad
Apple Posts MobileMe-to-iCloud Transition FAQ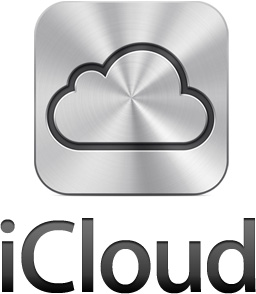 iCloud is Apple's new cloud service, which stores your music, photos, apps, calendars, and documents and wirelessly pushes them to all your devices. iCloud integrates seamlessly with your apps, so everything happens automatically. iCloud will be free for iOS 5 and OS X Lion users. More information is available at apple.com/icloud
MobileMe Services - What's happening to MobileMe?
The core services provided by MobileMe have been rewritten to work seamlessly with iCloud. MobileMe will no longer be available as a paid sync service. If you had an active MobileMe account as of June 6, 2011, your service has been extended through June 30, 2012, at no additional charge. After that date, the MobileMe service will no longer be available.
The document lists various MobileMe services and indicates whether they will be available or not in iCloud this fall.
MobileMe users will be able to keep their MobileMe email address when they sign up for iCloud. You'll be able to keep your me.com or mac.com email address and move your MobileMe mail, contacts, and calendars, as well as your bookmarks, to the new service.
There will be Web access to iCloud Mail, Contacts, Calendar, and Find My iPhone available at icloud.com this fall.
You will be able to continue publishing iWeb sites to MobileMe through June 30, 2012, even after moving to iCloud. With iWeb you can easily move a site published to MobileMe to another web hosting service and you should do so before that date. More details are linked.
You will also be able to continue using MobileMe Gallery through June 30, 2012, even after moving to iCloud, but you should be sure to save copies of all photos published to your Gallery before that date.
You will be able to continue using MobileMe iDisk through June 30, 2012, but should save copies of all files stored on iDisk before that date.
Syncing of Mac Dashboard widgets, keychains, Dock items, and System Preferences will not be part of iCloud, but will continue to be available for you to use until you move to iCloud or after June 30, 2012, whichever comes first. However those sync services will no longer be available in iCloud. Other MobileMe services that are not transitioning to iCloud (iWeb publishing, Gallery, and iDisk) will continue to be available through June 30, 2012.
If you have different accounts for iTunes and MobileMe, you will not be able to merge them into one. However, you will be able to move your MobileMe account (yourname@me.com) to iCloud and, if you choose, you can continue to use a different iTunes account for store purchases and iTunes in the Cloud.
iCloud includes 5 GB of free storage for mail, documents, and backup. Purchased music, apps, and books don't count against this 5 GB of storage, nor do photos in your Photo Stream. If you still need more storage, you will be able to buy it.
You can also cancel your MobileMe subscription at any time and receive a prorated refund for the unused portion of your paid subscription. When you cancel, all MobileMe services, including mail and syncing of contacts and calendars, will stop working, and your data will be removed from MobileMe.
Link: Frequently Asked Questions About the MobileMe Transition and iCloud
Paul Hochman: Apple 'In Big Trouble - Can't Survive'
Pocket-Lint's Rik Henderson says that according to NBC's Today Show Gear and Technology editor Paul Hochman, even though Apple is sitting on more cash than some small countries and has become the most valuable technology company in the world, it is also in danger of extinction because of the way it functions.
Specifically, Hochman objects to Apple's alleged closed system, in which you must buy applications from Apple, the operating system is locked down by Apple, and there is no room for customization above and beyond what Apple allows. These circumscriptions, he contends, predispose that it is doomed to fail.
Henderson cites Hochman addressing the inaugural Forward with Ford Futuring and Trends Conference in Dearborn, Michigan, arguing that closed systems in nature and beyond ultimately die out: "Apple's in big trouble. They're sitting on piles of cash, but they are sitting on a closed system. In biology, in history, a closed system never survives."
Editor's note: Obvious point: Apple is an enterprise corporation - not a biological organism - so different criteria logically obtain. So far its system, which isn't nearly as closed as Hochman insinuates, seems to be thriving. cm
Publisher's note: Also see Bryan Chaffin's response to Hochman's thesis in Death Knell #56: Apple's Closed System Doomed to Die on the Mac Observer website. dk
Link: Apple 'In Big Trouble - Can't Survive' According to Tech Expert Paul Hochman
83% of Americans Believing People Might Want to Remotely Access Their Work or Home Computer
PR: TeamViewer, one of the world's most popular providers of remote control and online presentation software, has announced the findings of its survey of over 2,000 Americans, conducted online by Harris Interactive. The survey found that 63% of Americans say they use at least two computing devices (defined as computers such as desktops, laptops, netbooks, tablets, smart phones and portable gaming devices) on a weekly basis, with 15% revealing they use four or more computing devices. In fact, 30% said they are now using more computing devices than in any prior year.
As Americans discover the convenience of using multiple computing devices, the problem arises of having information "on the wrong device" when needed, similar to having left their wallet in "the other jacket. While there's not much to be done about leaving a wallet at home, now people can easily access office or home applications and data from any of their computers through a free and easy remote access capability from TeamViewer. Further, 83% of respondents believe people might want the freedom of remote access to their work or home computer, and some key scenarios where they see this to be valuable include:
While on vacation: 74%
While in bed: 48%
While shopping with a spouse: 36%
While at a sporting event: 29%
While on their honeymoon: 17%
While on a date: 11%
These findings show that no matter what the situation, an overwhelming majority of Americans believe they should be able to remotely access all their devices, use applications and look for data anytime, anywhere, said Holger Felgner, General Manager, TeamViewer. TeamViewer gives people the freedom to access all their applications and data, no matter how many different devices they have. Whether people need to access their work computers to run an important application or open a document they were working on while they travel or simply pull up a favorite family photo from their home computer to show a work colleague, TeamViewer gives them the freedom they need.
Tim DeBenedictis, 39, of San Francisco said he uses five computers regularly in a given week to run Southern Stars, the company he founded that produces the award-winning SkySafari planetarium app. "I often find that I've left data on a laptop at home when I've arrived at the office," said DeBenedictis, "TeamViewer solves both problems in a faster, smoother, more elegant way than any solution I've yet found. I can even find data that I've left on my laptop at home from my iPhone three hundred miles away. Nothing out there works as smoothly as TeamViewer, and with the wide breadth of platform support that TeamViewer offers, don't waste your time on anything else."
According to the survey, DeBenedictis exemplifies this trend:
Men are more likely than women to say they use three to five computing devices (35% vs. 27%)
Men aged 35-44 are more likely than their younger counterparts (men age 18-34) to use this many (48% vs. 39%, respectively)
Men are more likely than women to believe someone would want to access their work or home computer while shopping with a spouse (41% vs. 31%) or while on a date (13% vs. 9%).
While men were more likely than women to say they use three to five computing devices, Melissa Ulrich, 35, of Austin, Texas, uses seven computers in any given week for J&M Patent Designs, the nations leading patent drafting firm she founded and serves as president. "TeamViewer allows me to access all of my firms computers when I am traveling on business," she says. "TeamViewer keeps the office data just a secure click away. Security within our company's data files is extremely important in the patent world and TeamViewer gives me that reassurance that all of our files can be accessed and still be protected."
With the proliferation of multiple computing devices, it is not surprising that so many Americans believe people want easy access to them all, said Regina A. Corso, Senior Vice President, Harris Poll, Public Relations and Youth Research. What is surprising is the one in ten Americans who believe people would want access to these on a date and the almost one in five who believe would want access on their honeymoon.
Single people meanwhile are more likely than married people to believe someone might want to access their work or home computer while in bed (61% vs. 43%, respectively). That was also true of shopping with a spouse (41% vs. 35%), while at a sporting event (35% vs. 28%), and while at a house of worship (11% vs. 7%).
Founded in 2005, TeamViewer is fully focused on the development and distribution of high-end solutions for online communication and collaboration. Available in over 30 languages, TeamViewer boasts over 100 million installations in over 200 countries.
Survey Methodology
This survey was conducted by Harris Interactive on behalf of TeamViewer. All data collection was done online within the United States from May 24-26, 2011, 2010 among 2,309 adults ages 18 and older. Results were weighted for age, sex, geographic region, and race where necessary to align them with their actual proportions in the population.
All sample surveys and polls, whether or not they use probability sampling, are subject to multiple sources of error which are most often not possible to quantify or estimate, including sampling error, coverage error, error associated with nonresponse, error associated with question wording and response options, and post-survey weighting and adjustments. Therefore, Harris Interactive avoids the words margin of error as they are misleading. All that can be calculated are different possible sampling errors with different probabilities for pure, unweighted, random samples with 100% response rates. These are only theoretical because no published polls come close to this ideal.
Link: TeamViewer
Apps & Services
Macworld Releases iPad 2 Superguide
PR: Macworld has announced the release of Macworld's iPad 2 Superguide, the latest addition in its popular Superguide series. The book has been tailored to teach users everything they need to know about the iPad 2's hardware and software, including the latest on iOS 4.3.
In this 181-page book, Macworld editors offer step-by-step instructions for getting acquainted with the iPad 2; customizing settings; communicating with others; syncing and loading media; and troubleshooting the iPad. You can preview a free sample of the book, including its full Table of Contents and a one-chapter excerpt, by downloading the 28-page sample PDF.
Macworld's iPad 2 Superguide covers pretty much everything about Apple's latest device:
Activate and sync your iPad with ease
Multitask and organize like a pro
Manage your media, be productive, and unleash your creativity
Video chat with friends using FaceTime
Find solutions for common troubleshooting issues
Outfit your device with the latest accessories
Macworld's iPad 2 Superguide is an indispensable resource for beginners and pros alike. The book is available in three convenient formats: as a downloadable PDF for immediate access ($12.95); as an ebook on Apple's iBookstore ($9.99); or a PDF and ebook bundle on CD for easy offline storage ($14.95, includes shipping and handling). All versions are available for ordering now from Macworld.com.
Macworld's iPad 2 Superguide, is the 29th release in the Superguide series.
Price:
Link: iPad 2 Superguide (Free 28-page Sample PDF)
iChromy, a Chrome Style Browser for iPad
PR: iChromy brings the best of Chrome's interface and speed to the iPad.
Feature Highlights
Tabs on Top: It's very easy to open, switch, and close tabs.
Omnibox: Type search keywords or URL in one box.
Extra space for the web content: The address bar will be hidden automatically when you scroll down the page, so you get the the extra space for web content. To show the address bar, just tap the tab again.
Read later and Reading list (Offline reading): One click to save a page to reading list, so you can view them offline. One click to remove a page from the reading list. Its fast to get pages in and out.
Share to different places: Share the page to Facebook, Twitter, Tumblr, Diigo, Instapaper, etc.
Context search: Search from context menu directly.
Open link in new tab: Long press a link and choose different open options.
Other Features
More privacy
Incognito Mode
Clear password
Clear history
Clear Cookie
Efficiency
Find in page
Remember password
Quick Dial in new tap to help you access most visited sites quickly.
Add .com, .edu, .gov, .net in the Omnibox
Save pictures to Photo App
More accurate URL suggestion in address bar
Tap status bar to scroll pages to top
Print
Stability
More stable
Recover tabs after the browser crashes
More options
Change default search Engine
Identify iChromy as desktop browsers to access certain pages
Keep the address bar when you scroll the page
Always open link in background tab
System requirements: Compatible with iPad. Requires iOS 4.2 or later
Free
Link: iChromy (App Store link)
Terra, a Free Tabbed Browser for iPad
PR: Terra is the fast web browser with tabs, full screen and other functions and it's free.
Terra has stuff you missed in Safari: unlimited tabs, full screen browsing, text search and ability to save web pages for offline reading.
Why you might like Terra better than Safari:
Unlimited Tabs - Enjoy desktop class web browsing experience. Create as many tabs as you need, quickly switch between opened web pages and open links in new tabs.
Full Screen Browsing - Take advantage of the 100% of the iPad screen. Hide toolbars and tabs with one tap.
Save Web Pages - You can save web pages to read them offline with all images preserved.
Text Search - Easily find a word on the web page. Great for long Wikipedia articles.
Swipe gestures - Use swipe gestures for easy navigation while surfing the Internet.
Other things Terra lets you do:
Bookmark Favorite Web Pages
You can add your favorite web pages to the bookmarks. Open a new tab and quickly navigate to any preferred web site.
Manage Bookmarks
Terra excels bookmark management. Add bookmarks, create multiple nested folders
Turn on Desktop Browsing
You can set Terra to pretend IE 6, Desktop Safari or Firefox to browse desktop versions of the web sites.
Stay Private
When private mode is turned on, your browsing history and cookies are not saved.
Passcode protection
Protect application with password. Best way to keep your bookmarks, recently visited web sites and saved pages private.
Send links by email
Share interesting web pages with friends and colleagues.
Save images
Tap and hold on the image to save it, exactly like in Safari.
New in Version 1.3:
user's bookmarks (except Bookmarks Bar) are stored in 'Other Bookmarks' now
Facebook, Twitter, Instapaper integration
Bookmarklets and improved bookmarks importing
saving to web archives now works only in 'Save Part of Page' mode
bug fixes
Share links from Terra Browser to Twitter and Facebook.
Share services Integration
Ability to use Readability, Readitlater, Instapaper services is added.
Fixed importing from any desktop browser.
Ability to use JavaScript bookmarklets in bookmarks.
System requirements:
Compatible with iPad.
Requires iOS 3.2 or later
Free
Link: Terra Browser for iPad (App Store link)
OmmWriter 1.1 for iPad
PR: OmmWriter for iPad is now available for purchase with the latest audio and visual effects to make writing on your iPad a more inspiring and pleasant experience.
A wise man once said "We are all at the mercy of our wild monkey minds. Incessantly swinging from branch to branch." With multiple windows and applications all vying for our attention, we have sadly adapted our working habits to that of the computer and not the other way around.
OmmWriter, the award-winning writing application, is now available for the Apple iPad allowing users to be alone with their thoughts and to concentrate.
The secret to OmmWriter lies in its simplicity and apparent lack of functionality. OmmWriter for iPad focuses on doing one thing well: improving the writing experience by completely redesigning the keyboard interface from a usability perspective.
In addition, OmmWriter for iPad pays special attention to audio and visual effects which include dynamic chromatherapy techniques that promote creativity and aid concentration.
If you are a blogger, journalist, copywriter, poet, student or just someone who enjoys writing, welcome back to concentrating.
What's New in Version 1.1
Autocapitalization fixed
External keyboard enhanced support
Improved accent input
Document autosave to prevent loss of work which can be configured in the iPads general settings menu
Support for keyboard sounds with external keyboard
Important bug fixes means more stability when writing
Improved accent input
The virtual keyboard in v1.0 currently ONLY supports the following character sets and keyboard layouts: English, French, German, Spanish.
If you do require language support other than those mentioned above from the virtual keyboard, then we recommend that you do not download the current version.
System requirements:
Compatible with iPad.
Requires iOS 3.2 or later
OmmWriter for iPad sells for $4.99
Link: OmmWriter for iPad (App Store link)
Link: OmmWriter D āna II for OS X (Mac App Store link)
iOS App Capable of Detecting Melanoma
PR: AppleTell's Patrick Lutz reports that a new iOS app called Skin Scan is allowing users to scan their own skin using an iDevice's camera to check for malignant melanoma, the most deadly form of skin cancer. By doing so, the team behind the app has also gained some startup funding in the stunning amount of €50,000 (approximately $72,000 USD) from Seedmoney.
Skin cancers, especially often deadly malignant melanoma, are spiking up in the US and Canada, now accounting for almost 50% of all cancers, according to the American Cancer Society. Most skin cancer is related to unprotected skin exposure to UV radiation, and the worst form, melanoma, is now the the most rapidly increasing form of cancer, incidence increasing by 7.7% among men from 2003 to 2005, and by 2.9% among women from 1993 to 2005, according to the Center for Disease Control and Prevention.
Basal cell and squamous cell carcinomas have cure rates of 95% if caught and treated promptly, but about one-third of melanoma cases are fatal, accounting for roughly three times as many deaths as other forms of skin cancer combined. It's estimated 40 to 50% of people living to age 65 will now have skin cancer at least once.
Why are melanoma rates skyrocketing when fewer people work outdoors nowadays? Ozone depletion in the upper atmosphere is presumably one factor. More harmful ultraviolet UV is getting through. Recreational suntanning, especially artificial tanning using UV lamps, also plays a role.
Typically, people don't develop skin cancer until after age 50. However, outdoor workers often manifest it at an earlier age. Sun damage builds slowly and insidiously, prematurely aging skin tissue by breaking down strands of genetic material (DNA). UV also interferes with immune function - not only inducing skin cancer, but also undermining the body's ability to fight it and other diseases. UV radiation can also, as noted above, damage the eye's lens, cornea, and retina, with consequences ranging from corneal cancer to cataracts. These effects are cumulative. Any blemish or lesion that doesn't go away within a month, or an existing mole enlarging or changing colour, is ample cause to consult a physician.
Patrick Lutz notes that the Skin Scan app works by first having the user take a picture of a mole on their skin, and then using a proprietary algorithm to examine the skin and determine whether the mole is growing normally or showing abnormalities which could indicate potential melanoma. The app also asks for a users location in order to develop a live map of low- to high-risk moles around the world, which is indeed a very interesting addition to its core functionality.
Link: Skin Scan (App Store link)
Accessories
kiBoard Slide-Out Keyboard for iPhone 4
PR: The iPhone conversion kit maker SW-Box Co. Ltd. has launched their newest kiBoard, an iPhone 4 case with a Bluetooth slide-out keyboard. This kiBoard can convert a classic iPhone 4 into a slide-out iPhone with Bluetooth technology.
Strictly speaking, its not just a case offering protection for the iPhone 4's glass back cover and featuring cutouts for 3rd party accessories. It's a conversion kit that combines both a Bluetooth slide-out keyboard and a case. The moment the iPhone 4 slips into the case, it becomes a slide-out iPhone.
SW-Box Co. Ltd. says production of this kiBoard is in response to people's imagination added to the iPhone. The iPhone 4 is more than just a touch screen bar phone, and with the QWERTY keyboard, and slide-out style, kiBoard realizes all of the above imagination, adding no bulk to the iPhone 4.
Ki means energy in Japanese - energy in terms of flow in the context of life and work, balance and happiness, the company maintaining that this can be a result of using this case with its physical keyboard. "We think it's actually a very meaningful and relevant name actually," comments Celia, Director of Public Relations for SW-Box.
Using Bluetooth 2.0, its a breeze to pair kiBoard to iPhone 4. Modern metal lines the edges of the wireless keyboard and the rubberized exterior surface helps ensure non-slip grip. The LED indicator tells users the device's charging and pairing status. A USB cable is included too.
"It's great news for those big fingers," - a comment from a market research employee of SW-Box. "Many customers complain that the iPhone 4 is not so great since they have big fingers. The mistyping problem always happens and now this kiBoard can solve it perfectly."
With the price tag of $29.97, kiBoard iPhone 4 Case with Slide-Out Physical QWERTY Keyboard (Bluetooth) is affordable too.
Link: kiBoard Case with Slide-Out Keyboard for iPhone 4
Detachable Fisheye Lens for iPhone
PR: Features:
Wider Angle - up to 180°
Portable and detachable, you can take photos with your device at any time
High Clarity: Made of high-class glass
Strong: Made of top-grade aluminuim
Applicable to any devices
How to attach the lens to your device?
Magnetic (if your device surface is a flat one)
Magnetic thru a ring with self-adhesive tape (applicable to ALL flat surfaces)
How to use?
if your device is Magnetic, then it will be very simple, just put the lens directly ahead of your built-in lens, then you will get what you want.
Otherwise, you can use self-adhesive ring (included) to stick a magnetic ring in front of your built-in lens (to make it magnetizable) then put the lens on the add-on ring
You can change among our wide-angle lens, fisheye lens and macro lens for your specific purpose
Specifications:
Magnification: 180° fisheye (0.28×)
Lens Construction: 3 elements in 3 groups
Dimensions (main body): 25mm (diameter) x 15mm (length)
Dimensions (magnetic ring): 13.06 (outer), 9.38 (inner)
Weight: 11.4g
Applications:
Video Conference
Surveillance (monitoring)
Compatible with: (Please have a reference to the dimension of the Lens and Rings)
iPhone 1st Gen
iPhone 4G (please see notes below)
HTC Dream
NDS DS-i
Notebook/Netbook (e.g.. Mac/MacBook/eee-pc/laptop)
Mobile phone/PDA/Smartphone...
Digital Camera (for example: Kodak Zi8, Kodak Zi6, Kodak Playsport Zx3)
Pocket Video Cam Vado HD
Pocket Video Cam Vado HD 2nd gen
Pocket Video Cam Vado HD 3rd gen
Sony HD Camera
MacBook Pro
iPad 2
Notes:
You should determine if it will fit for your devices
This is a 180° fisheye lens.
If you are using this lens in iPhone 4, we will recommend you to purchase a cover for it.
$21.99
Link: Magnetic/Detachable Fish-Eye Lens for iPhone/Cellphone/Kodak Zi8 (180°)
60-100× Zoomable Microscope for iPhone 4
PR: USB Fever says this product is probably is the first zoomable microscope/lens for iPhone.
This accessory will convert your iPhone 4 into a portable microscope, and not just a run-of-the-mill "student" 'scope but a real microscope that can magnify images from 60× - 100×. Now you won't have to go to your school lab when you can have your own microscope.
This amazing little microscope has a built-in LED light for better image quality. The microscope is applied through a dedicated case on the back of the iPhone 4. Once installed, you can use the microscope to view objects up to 100 magnifications.
It has a LED in the front, an on/off switch, a focus control, and a zoom control, and is powered by three LR1130 Button Cells (included).
Features:
Super Magnification up to 100×
Focus Dial
Zoomable: 60 - 100×
Pocket-sized for portability
LED with ON/OFF Switch
Plug and Play, nothing to install
Light weight and easy to carry.
This accessory is compatible with Apple iPhone 4
Note: The LEDs are powered by 3 LR1130 Cell batteries.
$29.99
Link: 60-100× Zoomable Microscope for iPhone 4
6× Telephoto Lens for iPad 2
PR: Don't want to be bounded by the iPad 2's built-in camera? Now you have a way to "expand" its functions. This telescope has a 6× expansion that can help you to get close up objects from afar by 6 times.
Features:
avoid image contortion
makes super wide angle
larger luminous flux
higher visual acuteness
good for color reduction
detachable from the crystal case
6× optical magnification
Recommended usages:
Watching the match,
Watching the concert
Travel
shot remotely in a zoo
etc.
This accessory is compatible with iPad 2
Note:
This is a fixed 6× optical lens, not a zoomable lens.
The crystal case is available in black
$34.99
Link: 6× Telescope with Crystal Case for iPad 2
Wide-Angle + Macro Lens for iPhone and 5G iPod nano
PR: Features:
Portable and detachable, you can take photos with your device at any time
You can use this conversion lens to make wide angle shots as 0.68×
High Clarity: Made of high-class glass
Strong: Made of top-grade aluminuim
Applicable to any devices
How to attach the Lens to your device?
Magnetic
Magnetic thru a ring with self-adhesive tape
How to use?
if your device is Magnetic, then it will be very simple, just put the lens directly ahead of your built-in lens, then you will get what you want.
Otherwise, you can use self-adhesive ring (included) to stick a magnetic ring in front of your built-in lens (to make it magnetizable) then put the lens on the add-on ring
You can change among USB Fever's wide-angle lens, fisheye lens and macro lens for your specific purpose
You can use this conversion lens to make the wide angle shots as 0.68×
All the wide conversion lenses marked MACRO can separate into 2 parts, remove (unscrew) the MARCO part from the main barrel of wide conversion lens so that you can use it as a separate macro lens.
wide-angle lens will increase about 40% view range so you can take picture of large ranges, such as group of people, buildings and landscape. With this macro lens, can be taken picture of a tiny object clearly in the detail. (The shot distance is between 10-23mm)
Specifications (Wide-Angle):
Magnification: Wide 0.68× + Super Macro
Lens Construction: 2 elements in 2 groups
The shot distance is between 10-23mm
Dimensions(main body): 20mm (diameter) x 11.2mm (length)
Dimensions (magnetic ring): 13.06 (outer), 9.38 (inner)
Weight: 4.2g
Specifications (Macro): (see notes at the bottom)
Magnification: Super Macro
Lens Construction: 1 element in 1 group
The shot distance is between 10-23mm
Dimensions(main body): 15.8mm (diameter) x 6.5mm (length)
Dimensions (magnetic ring): 13.06 (outer), 9.38 (inner)
Weight: 2g
Applications:
Video (VoIP) conferencing
Compatible with: (reference the dimension of the lens and Rings)
iPhone 1st Gen
iPhone 4 (or 4G) (see notes below)
iPod nano 5th, iPod nano 6th
HTC Dream/T-Mobile G1
NDS DS-i
Notebook/Netbook (e.g.. Mac/MacBook/Eee-PC/laptop)
Mobile phone/PDA/Smartphone...
Digital Camera (for example: Kodak Zi8, Kodak Zi6, Ativa Mini HD)
Digital Camera (Kodak Playsport Zx3)
Pocket Video Cam Vado HD
Pocket Video Cam Vado HD 2nd gen
Pocket Video Cam Vado HD 3rd gen
Sony HD Camera - Sony Bloggie MHS-PM5K
MacBook Pro
Blackberry BOLD 9000 Blackberry BOLD 9650 Blackberry Curve 8330 Blackberry Curve 8350i, Blackberry Curve 8900 Blackberry Pearl 8110 Blackberry Pearl 8120 Blackberry Pearl 8130, Blackberry Pearl Flip 8220 Blackberry Pearl Flip 8230 Blackberry Storm 2 9550 Blackberry Storm 9500, Blackberry Storm 9530 Blackberry TOUR 9630
Package Contents:
Magnetic/Detachable Wide-Angle Lens x 1
Lens Cover (plastic) x 1
Detachable Magnetic Ring x 2
Keychain strap x 1
Notes:
You should determine if it will fit for your devices
Wide angle lens will increase about 40% view range so you can take picture with larger range
You can remove (unscrew) the MACRO part from the main barrel of wide Conversion lens so that you can use it as a separate MACRO lens.
wide-angle lens = Wide Conversion lens + Macro lens
You may purchase it by selecting the option above. Here is the link for the optional Crystal Clear Case.
Currently we are shipping 0.68× wide-angle lens instead of 0.67× wide-angle lens.
$16.99
Link: Wide-Angle + Macro Lens for iPhone/iPod nano 5th/Cellphone/Kodak Zi8
Presentation & Protection
Solar Power iPad Case Provides Indefinite Runtime
PR: 8 Watts of Solar Power: 1 hour in sun = 1 hour video playback. That's what's promised by Voltaic Systems' new Spark Tablet Case, which features 8 Watts of solar embedded into a streamlined case housing, creating the perfect iPad solar charger. The Spark also charges most other tablets, phones and professional digital cameras. The universal battery stores nearly a full iPad charge for use anytime.
Solar Charger Specifications:
8.0 Watts of Solar Panel generate power in sunlight. Panels are waterproof, lightweight and built to withstand abuse.
Charge times: About 10 hours in direct sun will fully charge an iPad, other tablets may take less time.
Peak Output: 6 Volts, 1,333 mA or 12 Volts, 667 mA
Universal Battery Pack stores power for use anytime and is specially designed to charge efficiently from solar. When not in the sun, the battery can be charged from normal or high-powered USB ports.
Charge times: Battery will be fully charged 10 hours of direct sunlight
Output: Two output ports, a 5.0V, 600 mA via USB port and 5.0V 2A from high-powered USB port. Can charge two devices at the same time.
Connect to Devices via the normal and high-powered USB Ports or 5 standard adapters
Bag Specifications
Padded Sleeve: Fits and protects iPad or other tablet
Dimensions: 13.5" high x 11" wide x 2.0" deep (34cm high x 27cm wide x 4cm deep)
Weight: About 2.5 pounds (1130 grams) including battery and solar panels
Interior Pocket: Mesh pocket stores adapters and cables
Fabric: 600D shell made from recycled PET (soda bottles),which is waterproof, lightweight, and UV resistant
Compatibility
This is a partial list of devices that can be charged. If you have a question about compatibility with your device or expected charge times, email support@voltaicsystems.com
Tablets
Apple: iPad, iPad 2
ASUS: Eee Pad Transformer
BlackBerry: Playbook
HP: TouchPad
LG: T-Mobile G-Slate
Samsung: Galaxy Tab, Tab 10.1 (will not work with Motorola XOOM or Acer Iconia Tab)
Handhelds
Apple: iPhone 1G, 2G, 3G, 3GS, 4G, iPod touch, classic, nano, shuffle
BlackBerry: Bold 9700, Curve 8900, Pearl 8130, Storm 9530, Torch, Tour 9630 Flip: SlideHD, MinoHD, UltraHD
HTC: Eris, Evo, HD2, HD7 Hero, Incredible, Thunderbolt
Garmin: Oregon, Dakota, and zumo Series, eTrex with nuvi with Garmin's power cable
Iridium: 9555 Satellite Phone via Iridium car charger and panel output set to 12V
LG: Chocolate (requires optional adapter), Incite, Rumor
Kodak: zi6, zi8
Motorola: Atrix, Backflip, Droid, Droid X, Pro and 2
Nintendo: DS with a USB charging cable
Nokia: N72, N900, N97 Mini, X3, X6
Samsung: Epic, Charge, Galaxy S and X, Instinct, Mythic, Rogue
Palm/HP: Pre, Veer
Sony: PSP (requires optional 4.0×1.7mm phone adapter)
TomTom: XL, XXL and GO Series
DSLR Cameras: In addition, you can adjust the Voltage output of the solar panels from 6V to 12V. The 12V setting is suitable for charging larger 7.4V digital camera batteries. You will need an optional camera battery cradle that supports the specific battery in your camera. Read more about our digital camera charger solution.
Warranty
2 Year warranty on bag or case and panels, 1 year warranty on battery. 30 Day Refund for products returned in new condition.
The Spark solar case sells for $299.
Link: Spark iPad Case
Caze Zero 8, World's Thinnest Clear Case for iPad 2
PR: Caze has announced a new addition to its family of iPad cases, Zero 8 (0.8mm), claimed to be the world's thinnest clear iPad 2 case, measuring just 0.8 millimeters. The Zero 8 (0.8mm) iPad 2 is designed to compliment the Smart Cover and is so sleek, slim and formfitting, you'll forget that it's on. It features a 0.8mm thinness and is made of lightweight, ultra strong and durable GRILAMID TR-90 material.
The case is precisely engineered to fit the iPad 2's new multimedia openings for easy camera, speakerphone and microphone access. To ensure the back of the iPad 2 receives 360° protection, an Edge Sticker is provided for applying on the edge of the iPad 2 before attaching the Smart Cover. If you don't use the Smart Cover, Zero 8 and the Edge Sticker alone are enough to completely protect the back of your iPad 2.
Searching for an Apple Smart Cover case that would protect your iPad 2, fits and would retain its slim form and sleek appearance? That's what Caze Zero 8 (0.8mm) iPad 2 Case does. As the name implies, Zero 8 (0.8mm) is very slim and only has a maximum wall thickness of 0.8mm. Just snap your case in place, and use your Smart Cover as you normally would. As it's so thin, you would barely notice its presence. It is made of GRILAMID TR-90 which is a plastic polymer commonly used in the creation of sport and other impact-resistant eyewear frames.
TR-90-made products are lightweight, remarkably tough, highly flexible, shatterproof and highly resistant to UV damage. Besides its super slim body that measures only 0.8mm in thickness, Zero 8 is durable and offers comprehensive protection to your iPad 2. It has complete access to all the main ports and buttons of your device. Charging has also never been easy since you do not have to remove the case.
Unlike some models, this one extends all the way to the top and bottom edges. Instead of just leaving one large opening over the speaker there is a mesh grating that offers a bit more protection without altering the sound in any way. One noticeable advantage to this model is that the opening for the Smart Cover is narrower, leaving almost no gap between the two accessories. Together with the Edge Sticker, 100% of the iPad's metal back would be protected.
Zero 8 (0.8mm) is a bit raised to protect your screen from further scratches when laid on a flat surface. To ensure all-around protection, the package comes with an Edge Sticker and a front screen protection film for added shield.
If you are or are not using a Smart Cover and want to preserve the original look of your iPad 2 without adding unnecessary bulk and weight., you can preorder now at their official website and shipping will start on the 23rd of June. Colors obtainable for now are clear, grey, blue and pink. Aside from the almost unnoticeable case, you will get and Edge Sicker, a front screen protector and a microfiber cloth.
Link: iPhone Caze Zero 8
Join us on Facebook, follow us on Twitter or Google+, or subscribe to our RSS news feed
Links for the Day
Mac of the Day: Colour Classic II, introduced 1993.10.31. A big improvement over the original CC, this 33 MHz model was never sold in the States.
Recent Content
Follow Low End Mac on Twitter
Join Low End Mac on Facebook
Favorite Sites
MacSurfer
Cult of Mac
Shrine of Apple
MacInTouch
MyAppleMenu
InfoMac
The Mac Observer
Accelerate Your Mac
RetroMacCast
The Vintage Mac Museum
Deal Brothers
DealMac
Mac2Sell
Mac Driver Museum
JAG's House
System 6 Heaven
System 7 Today
the pickle's Low-End Mac FAQ
Affiliates
Amazon.com
The iTunes Store
PC Connection Express
Macgo Blu-ray Player
Parallels Desktop for Mac
eBay

Advertise