2012 a Year of Great Change in Apple Portables, Desktop to MacBook, and More 'Book News
This Week's Mac Notebook News
Compiled by Charles Moore and edited by Dan Knight - 2012.12.22
News & Opinion
Apple Updates
Tech Trends
Products & Services
General Apple and Mac desktop news is covered in Mac News Review. iPad, iPod, iPhone, and Apple TV news is covered in iOS News Review. Older Macs are covered in Vintage Mac News. All prices are in US dollars unless otherwise noted.
Purchases made through links to Amazon.com and Apple's iTunes/iBook/App/Mac App Store support Low End Mac.
News & Opinion
2012: A Tumultuous Year for Apple Portable Computing
In this week's The 'Book Mystique column, Charles W. Moore observes that it's been an extraordinarily tumultuous year both on the MacBook and the iPad fronts,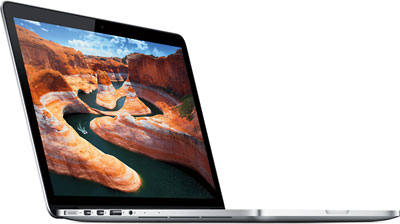 from a historical perspective on par with other banner years - 1995 (PowerPC), 1997 (G3), 1999 (iBook, New World ROM), 2001 (Titanium PowerBook G4, dual-USB iBook), 2006 (Intel), 2008 (MacBook Air), and 2010 (iPad, updated MacBook Air) for game-changing Apple portable computer innovation.
Moore profiles the year's MacBook and iPad developments: the iPad with Retina Display, the new MacBook Pro with Retina Display models, the latest MacBook Air and old-school MacBook Pro refreshes, the iPad mini, and iPad 4.
Link: Apple Portable Computing 2012 - A Tumultuous Year in Review
Moving from a Desktop Mac to a MacBook
If you're pondering a move from an iMac to a MacBook Pro, you'll find a new guide posted by MacDrifter's Gabe a worthwhile read.
Gabe says his motivation for going back to a MacBook from a desktop Mac was to untether himself his desk.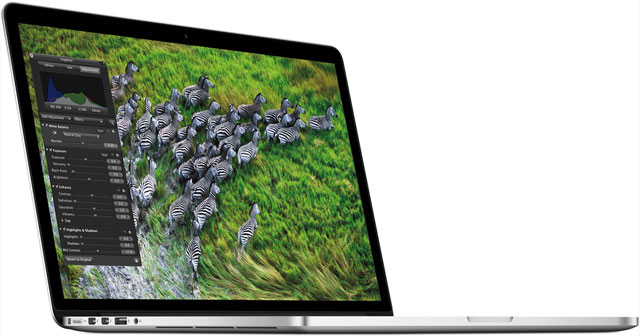 He wanted the freedom to work from his office or his couch and says Dropbox is a good solution for syncing data, not work environments, and the 15" Retina MacBook Pro makes a powerful desktop and an incredible laptop.
He rates the MacBook Pro a wonderful couch computer, observing that with 768 GB SSD he can bring most of his data with him with plenty of room to spread out - but because he's spoiled, he opted for the 27" Thunderbolt display too, although it's not necessary and the 15" Retina display would be sufficient for most people. However, his work mode is to keep lots of windows open, and for that he finds the 15" RMBP just too stifling, and while the Thunderbolt display makes a poor docking station, it's an excellent monitor.
Gabe summarizes that the 27" iMac was the best computer he'd ever owned until he bought a 15" Retina MacBook Pro, but advises you to really think about how you use computers. For example, if you only need to work away from your desk a few times a year, get an iMac for desktop duty and a MacBook Air for when you really need portability, but if you truly need a portable workstation, the 15" Retina MacBook Pro is the best you can get.
Publisher's note: If you only need to work away from your desk a few times a year, look into a previously owned 13.3" MacBook. You can currently get into one that runs OS X 10.6 Snow Leopard for as little as $280, and ones that can run 10.8 Mountain Lion start at about $500 - half as much as the least expensive MacBook Air. dk
Link: From iMac to MacBook
Ditch Your Mac and Live with Just an iPad?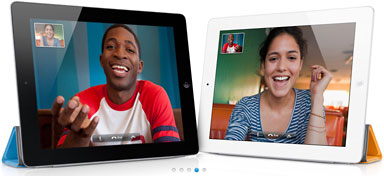 The Mac Observer's John Martellaro says that as the iPad has evolved and grown more capable, ditching your Mac (or PC) and living solely with an iPad becomes thinkable.
However, Martellaro cautions that the first thing to think about is what you may have been doing on a Mac (or PC) that isn't yet supported on an iPad, although that's a moving target with the iPad slowly evolving from being a primarily content consumption device to a much more capable content creation and management device.
In the meantime, Martellaro notes that some high-end types of activities will need careful consideration and research as to whether an iPad can do the job, and there may well be technical requirements that professionals have that only allows them to supplement their work with an iPad and not completely abandon, say, a MacBook Pro.
But if the iPad can supports everything you want to do - check email, listen to music, watch movies, browse the Internet, shop, conduct FaceTime sessions with friends and relatives, tweet, read news, read a book, and play games - Martellaro contends that an immediate move to living full-time in an iPad is very doable.
However, there is one more important consideration, even for the casual consumer: data storage capacity, especially if one is not comfortable with relying on Cloud data storage on Dropbox, Microsoft's SkyDrive, Apple's iCloud, Amazon's cloud services, or other Cloud solutions. He notes that moving all your legacy data to cloud storage entails some security risk and the likelihood that you'll have to pay to access your own data.
However, he maintains that with the iPad ecosystem rapidly evolving, except for a very few, developers and publishing houses, to name a few (and some lovable curmudgeons), the era of the iPad-only existence is a distinct, looming reality.
Link: Ditch Your Mac and Live with Just an iPad?
Apple Updates
EFI Update for 13" Retina MacBook Pro
The MacBook Pro Retina EFI Update v1.1 is recommended for all 13" MacBook Pro with Retina Display (L 2012) models. This update improves sleep performance, enhances Thunderbolt router support, fixes an HDMI display issue, and improves compatibility when using the 5 GHz band in Wi-Fi.
Boot ROM or SMC Version Information: After Update is complete:
Build version: 0106.03
ROM version: MBP102.88Z.0106.B03.1211161133
System Requirements: Mac OS X 10.8.1 and greater, EFI version 0106.01
Link: MacBook Pro Retina EFI Update v1.1
Wi-Fi Update for Late 2012 Macs
Mac Wi-Fi Update 1.0 is recommended for all late 2012 Mac systems. This update improves compatibility when using the 5 GHz band in Wi-Fi.
Boot ROM or SMC Version Information: To confirm the update has been applied, the CFBundleVersion string of the AirPortBrcm4311.kext will need to be checked.
New driver delivered in update:
AirPortBrcm4331.kext
CFBundleVersion = 612.20.15
System Requirements: OS X 10.8.2 (specifically build version 12C2034)
Link: Mac Wi-Fi Update 1.0
Tech Trends
Weak Notebook Demand Expected in Early 2013
DigiTimes' Monica Chen and Joseph Tsai reports that as sales of Windows 8 notebooks have fallen short of expectations, and with competition from the iPad and Android tablets increasing, the global market for all types of notebooks is expected to be stagnant during the first quarter of 2013, according to unnamed insiders at Taiwan-based laptop vendors and OEM suppliers.
Chen and Tsai note that notebook vendors still have high-levels of Windows 7 notebook inventory, with most aggressively offering price cuts, and some Core i5-based notebooks now priced below $599, and some first-tier brand notebook vendors even dropping prices for models with Intel's entry-level dual-core processors to below $399.
However, the sources report that with Windows Vista/XP-based notebooks already able to satisfy most usage demands, most consumers are prioritizing their hardware budgets to purchase smartphones or tablets, and delaying their PC replacement needs.
Link: Notebook Demand Expected to Be Weak in 1Q13 (subscription required)
Products & Services
Matrox Thunderbolt Docking Station for MacBook Pro and MacBook Air
PR: Today's MacBooks are powerful enough for most corporate users but their cumbersome connectivity makes them inconvenient, and their small screens and keyboards make them uncomfortable to use in the office all day.
The new Matrox DS1 docking station addresses those shortcomings.
Matrox DS1 gives you the most from your Thunderbolt port by letting you add a large display, a full size keyboard, a mouse, a wired network, and many other peripherals using a single cable. In an instant, you enjoy all the productivity benefits of a desktop computer.
Save time everyday by being able to come and go without disconnecting and reconnecting all your devices. One Thunderbolt connection does it all. You can tame the tangle of cables cluttering your desk and save wear-and-tear on your laptop.
Screen Size Matters
Go beyond 13 inches. Enjoy the productivity benefits and superior comfort of an affordable full-size display. With Matrox DS1/DVI you can use DVI displays or you can use Matrox DS1/HDMI for HDMI displays with embedded audio.
Gigabit Ethernet Restored
Matrox DS1 adds gigabit Ethernet access to laptops that don't have a built-in gigabit Ethernet port. Transfer data 18 times faster than WiFi and offload traffic from the corporate WiFi network.
SuperSpeed USB 3.0
Matrox DS1 adds an easily accessible SuperSpeed USB 3.0 port to your system. Transfer data 10 times faster than standard USB 2.0.
Expand Your Connectivity
Two additional USB 2.0 ports let you connect peripherals need like a full-size keyboard and mouse, printer, scanner, storage, smart phone, optical drive, camera, flash drive, and other peripherals. Audio input and output connections support microphones, speakers, and headsets.
Daisy Chain Setup
Matrox DS1 is the last device in your Thunderbolt chain. Conveniently positioning your Thunderbolt storage with pass-through between your laptop and your DS1 lets you easily remove just your laptop, or your laptop plus storage, with a single disconnection.
Link: Thunderbolt Docking Station for MacBook Pro and MacBook Air (available from Amazon.com for $249 shipped in DVI and HDMI versions)
Bargain 'Books
For deals on current and discontinued 'Books, see our 13" MacBook and MacBook Pro, MacBook Air, 13" MacBook Pro, 15" MacBook Pro, 17" MacBook Pro, 12" PowerBook G4, 15" PowerBook G4, 17" PowerBook G4, titanium PowerBook G4, iBook G4, PowerBook G3, and iBook G3 deals.
We also track iPad, iPhone, iPod touch, iPod classic, iPod nano, and iPod shuffle deals.
Join us on Facebook, follow us on Twitter or Google+, or subscribe to our RSS news feed
Links for the Day
Mac of the Day: SuperMac S900, introduced 1996.08. This very expandable tower supports dual CPUs, has 6 PCI cards. and includes many drive bays.
Recent Content
Follow Low End Mac on Twitter
Join Low End Mac on Facebook
Favorite Sites
MacSurfer
Cult of Mac
Shrine of Apple
MacInTouch
MyAppleMenu
InfoMac
The Mac Observer
Accelerate Your Mac
RetroMacCast
The Vintage Mac Museum
Deal Brothers
DealMac
Mac2Sell
Mac Driver Museum
JAG's House
System 6 Heaven
System 7 Today
the pickle's Low-End Mac FAQ
Affiliates
Amazon.com
The iTunes Store
PC Connection Express
Macgo Blu-ray Player
Parallels Desktop for Mac
eBay

Advertise