New MacBook Air vs. 2005 iBook and 1993 PowerBook, SSD Torture Tests, DIY SSD Upgrade Kits, and More
This Week's Mac Notebook News
Compiled by Charles Moore and edited by Dan Knight - 2010.12.17
General Apple and Mac desktops is covered in The Mac News Review. iPad, iPod, iPhone, and Apple TV news is covered in The iOS News Review. All prices are in US dollars unless otherwise noted.
News & Opinion
Reviews
Apple Updates
Products & Services
News & Opinion
5 Years of Mac Notebooks: iBook to MacBook Air
AppleInsider's Daniel Eran Dilger has posted a delightful retrospective of the past five years of Apple laptops, a refresher on just how much laptop technology has advanced since 2005, noting in particular the radical improvement in what what $999 will buy you in an Apple notebook, with major advancements in the processor power, efficiency, connectivity, size, weight, and quality of its entry level notebook.
Five years ago, that was an extremely long-in-the-tooth iBook G4, directly evolved from the G3 dual-USB iBook introduced in 2001.
In 2005, the iBook was available in 12.1" and 14.1" versions, with 1.33 GHz and 1.42 GHz PowerPC CPUs respectively, the smaller of the two weighing in at 4.9 lb. (2.2 kg) and the larger at a hefty 5.9 lb. (2.7 kg). Both measure 1.35 inches thick and share 1024 x 768 screen resolution.
In late 2010, $999 will get you an 11.6" MacBook Air with a 1.4 GHz Intel Core 2 Duo CPU (1.6 GHz optional , weighing less than half what the 12" iBook did at 2.3 lb. (1.04 kg) and a wispy 0.68 inches (1.7 cm) at its thickest point, tapering down to 0.11 inches (2.8 mm). Alternatively, for $999 Apple will also sell you what amounts to a 13" MacBook Pro in a more prosaic polycarbonate housing but virtually as powerful in the form of the entry-level MacBook.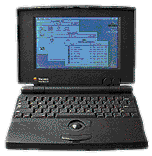 Dilger notes that over the past 19 years, Apple has led the industry in laptop innovation, starting with the archetypal front palm rest form factor pioneered by the original PowerBook 100 back in 1991, and subsequently integrated trackballs, trackpads, multitouch trackpads, buttonless trackpads, backlit keyboards, sudden motion sensors to protect the hard drive, and ambient light sensors to adjust the display brightness levels, Lithium Ion batteries, USB, Gigabit Ethernet, 802.11 wireless networking, optical digital audio input and outputs, integrated batteries, and most recently the leading proponent and adopter of flash memory storage displacing conventional hard drives.
Dilger observes that Apple's transition from PowerPC to Intel architecture in 2006 was executed amazingly smoothly, maintaining both backward compatibility with existing software and taking full, unrestricted advantage of Intel's much more powerful processor architecture, adding the ability to run Microsoft Windows natively in either its 32-bit or 64-bit editions modes well as 64-bit Mac OS X.
In 2008, Apple pioneered an entirely new construction method for notebook housings using precision water-etched aluminum unibody frames to create the rugged, rigid, heat and sound absorbing, and easy-on-the-eyes unibody aluminum machines.
The next wave is anticipated to be integration of features and innovation from Apple's iOS product line into laptops, such as integrated batteries, with Dilger suggesting potential for even faster notebook technology development in the future.
Link: Five Years of Apple: 2005 iBook to 2010 MacBook Air
2010 MacBook Air vs. 1993 PowerBook 145B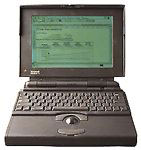 TUAW's Steven Sande reports:
"The oldsters at TUAW (yeah, I'm one of 'em) just love it when someone does a comparison of some nice new shiny Apple technology with Michael Spindler-era Apple products.
"Today's example comes from TUAW reader and Duke University sociology professor Kieran Healy, who recently purchased an 11" MacBook Air, which he put to the test versus his old PowerBook 145B with a 25 MHz 68030 CPU, 4 MB (that's megabytes - not gigabytes) of RAM, and a huge (for the time) 40 MB (ditto) hard disk drive that helped him throughout grad school."
Link: MacBook Air Versus PowerBook 145B Video Smackdown
Apple Expected to Upgrade MacBook Pro and iMac in First Half of 2011
Given that both models the MacBook Pro and iMac are overdue for a refresh, DigiTimes' Yenting Chen and Joseph Tsai's revelation that, in addition to the iPad 2, Apple is fixing to launch upgraded MacBook Pros and iMacs during the first half of 2011, according to sources from upstream component makers. I did some speculating along those lines myself in 'Book Mystique Buy or Wait Guide to Apple Portables, December 2010 on PB Central this week. However, it's interesting to have some more dots connected with insider intelligence.
The sources cited note that Apple plans to launch at least four upgraded MacBook Pros as well as an iMac that features a new panel size and a price point for the mainstream market. Apple should have no trouble achieving notebook shipments of 10 million units in 2010.
The report indicates upgraded MacBook Pro notebooks will feature minor tweaks in chassis design and an upgrade to Apple's new Mac OS X 10.7 Lion operating system, enhancements projected to help grow Apple's notebook shipments grow 30% to 40% year-over-year during 2011.
Longtime Apple notebook subcontractors Taiwan-based Quanta Computer and Foxconn Electronics (Hon Hai Precision Industry) are expected to share orders for the new devices, with Quanta's revenue proportion represented by Apple production expected to rise from 20% to 28-30% in 2011.
Link: Apple to Upgrade MacBook Pro and iMac in 1H11- Report (subscription required)
Apple Switching to Intel's Graphics for Future MacBooks?
Cnet's Brooke Crothers reports that Apple has decided to use Intel's upcoming Sandy Bridge processors in its MacBook line, the transition projected to take place in 2011. This switch will deal out Nvidia's graphics processors in at least some models of the popular laptops, according to Cnet sources.
Intel's new Sandy Bridge processor family, which is to be formally announced January 5 at the Consumer Electronics Show, incorporates a graphics chip in its main processor, boosting performance while essentially providing the graphics function for free. It is expected to be used in the next generation of MacBooks, which will supersede current models, according to unnamed industry sources claiming to be familiar with Apple's plans.
Link: Apple to Tap Intel's Graphics for Future MacBooks?
Will Intel's Low-end Laptop Graphics Deliver?
The Register's Tony Smith comments on Cnet's report, citing unnamed moles, claiming Apple is gearing up to use the next generation of Intel graphics in its MacBook and - probably MacBook Air - laptops in place of the Nvidia technology currently in use, noting that's all well and good, but in the past Intel has made big promises for improved integrated graphics performance and largely failed to deliver them in any meaningful way.
Link: Apple Turns to Intel for Low-end Laptop Graphics
How to Boost MacBook Air Audio Volume
The Atlantic Monthly's David Shenk says he would've been happy to stay using his original-generation 13" MacBook Pro forever had Apple not rolled out the tiny new 11" MacBook Air, which he deems a nearly perfect word-making, idea-sharing, and media consumption device.
Shenk says "nearly perfect" due mainly to the new MacBook Air's anemic sound volume output, but says he has discovered an easy fix: Audio Hijack Pro, a $32 audio booster utility.
Link: How to Boost MacBook Air Audio Volume
Has the iPad Killed the Netbook?
PC World's Jeff Bertolucci notes that for months we've been hearing that tablet PCs - led by Apple's iPad - are hurting netbook sales in a big way. But are they really?
He observes that for now at least, while tablets appear to be luring consumers away from netbooks, analysts believe that netbooks will hold their own in the long term in an increasingly fragmented mobile device market, and that in coming years, tablets and netbooks will take divergent paths - the former focusing on entertainment, communications, and convenience, and the latter adopting a more work-friendly role, but one will not kill off the other.
Link: Analysis: Has the iPad Killed the Netbook?
Crystal HD Card in Accelerates MacBook Video
Hardmac's Lionel says his friend Dandu has published an article on his site (link below) describing how he installed a Crystal HD card in a MacBook. Crystal HD is a mini PCI-Express 1x format card that can manage 3D video acceleration with certain software (XBMC on Mac) and even decode 1080p with a small processor.
Unfortunately, with the MacBook it is necessary to remove the WiFi card and replace it with the accelerator, which only works with Core Duo and Core 2 Duo machines up to 2009, when Apple stopped using the necessary connector and replace it with a different one.
The mod's author says (Google translation) "It's basically a classic white MacBook, for 2007, with a Core 2 Duo 2 GHz, a GMA 950, 1 GB of RAM and a hard drive to 5400 rpm . . . I installed a Broadcom card in the MacBook Crystal HD. Bad news, you must remove the WiFi, but good news, it works well. It's a little buggy (Mac OS X does not detect the card) and the installation remains laborious (a sudden injection. Kext) but it works."
"With XBMC, one program (to my knowledge) that uses the card in Mac OS X, the reading is very fluid and 1080p videos are perfectly legible, even on a large screen. I tested with a video rather cumbersome, and there is no acceleration at 10 fps and 108% CPU, with the card you go to 24 fps and 60% CPU on average, which is very good. In practice, even rips of Blu-ray (via my FireWire drive) go perfectly."
Link: A Crystal HD Card in a MacBook
Link: MacBook B&W « HD », mon projet de « mod » de MacBook (English translation via Google Translate)
Link: Crystal HD for OS X
Broadcom Crystal HD: Accelerated 1080p Support
Broadcom's davilla reports:
"1080p HD content playback has always been the Holy Grail for any Media Center application but this has traditionally been difficult; playback using software decode alone requires a very hefty CPU and hardware decoding has only been made available recently using the Nvidia's VPDAU technology, available only on Linux. Windows has its own platform specific solutions and poor old OS X has no public APIs available at all. There really is nothing around with a common API that enables hardware accelerated 1080p HD content playback that can also be used under all three major platforms (OS X, Linux, and Windows). Well, that situation is about to change.
"Through hard work and the joint efforts of several TeamXBMC/Redhat developers and the Broadcom Media PC Group, cross-platform hardware decoding of mpeg2, h.264 and VC1 video content up to 1080p will be coming to XBMC on OS X, Linux, and Windows via the Broadcom Crystal HD Hardware Decoder (BCM970012). The Broadcom Crystal HD is available now in a mini-PCIE card with ExpressCard and 1X PCIE form factors to follow. This means that the Apple TV and all those lovely new netbooks, Eee Boxes and older Intel Mac Minis have exciting new potential.
"This solution has a common programming API, so many 3rd party developers and applications will be able to leverage hardware accelerated video content playback across OS X, Linux, and Windows platforms with minimal source code changes. Best of all, this is an open source solution with full source code for driver and library available for OS X and Linux under a GPL/LGPL license. Wow, this indeed is the Holy Grail and a major score for the open source community as this means no more tainted Linux kernels! Support has already been added to XBMC under the svn trunk. Our bleeding-edge users can expect to find the feature in the next nightly builds from our community builders, the more patient can wait until the next stable release. Other media projects such as FFmpeg, MythTV and Xine will soon follow as their developers add support.
"The Windows driver binary, as well as the Linux source code for the driver and library can be found at the Broadcom web site. For OS X, the binaries and source code for the driver and library will be hosted at Google code. Users in the USA can purchase the Crystal HD mini PCIE card from Logic Supply for $69 at the time of this posting, and of course there's always eBay for those outside the USA."
Link: Broadcom Crystal HD, It's Magic
Wear Leveling Helps Extend Life of Flash Drives
The Register's Chris Mellor says that a significant downside of multilevel cell NAND flash is that it doesn't last as long as single-level cell flash, but there are now ways to increase its service life, under the generic heading of wear-leveling.
Mellor notes that NAND flash cells have a finite life, only supporting a specific number of writes before failing to return valid data. Wear-leveling algorithms are used to reduce the likelihood of particular blocks being used up, having their maximum number of writes reached, and dropping out of service, reducing the SSD's capacity.
Another wear-levelling technology is the the TRIM command in Windows 7 that tells the SSD controller that certain sets of data are no longer valid, so it can calculate the flash blocks involved when a disk sector holds invalid data. Alas, thus far TRIM is not supported by OS X.
The article explains in detail how these algorithms work as well as taking a look at other techniques used to extend SSD endurance such as "over-provisioning," in which a SSD with a nominal capacity of 200 GB may actually have 250 GB capacity, the extra 50 GB held in reserve and hidden from the host system, used solely at the discretion of the SSD controller to replace dead flash blocks as they wear out, although inevitably the 50 GB reserve will be used up and the SSD begin a slow death as blocks fail one after another.
Nevertheless, Mellor estimates that by employing a combination of wear-levelling and over-provisioning, drive makers can produce flash for a consumer device that could last say, five years with 500 GB of data being written per day.
Link: 'Wear Levelling' - a Bedroom Aid for Multi-layer Cell Flash
Reviews
Wilcox: 11.6" MacBook Air Is 'All the Air I Need'
BetaNews' Joe Wilcox says he hasn't been this satisfied with a laptop since purchasing a 266 MHz PowerBook G3 in February 1999, noting that Apple's smaller MacBook Air is unexpectedly satisfying even though - based on its specs alone - the smallest ever Apple laptop should disappoint. Instead, Wilcox says, it's a delight, and he's "simply stunned" by how much he enjoys using this machine.
Link: Apple's 11.6-inch MacBook Air Is All the Air I Need
MacBook Air: Silence a Favorite Feature
The Boston Herald's Brendan Lynch says that aside from the price, the only bad thing he can say about the redesigned MacBook Air is that it can be tricky to open, like splitting two pieces of paper stuck together with static or separating the sides of a new trash bag right out of the box. Otherwise, this is how using a computer should be, he says, noting that the Air's best features flow from using flash memory instead of a hard drive, facilitating the slim form factor and allowing it to run cooler and quieter than most laptops. Lynch says the Air's silence is his favorite MacBook Air feature, observing that it it never, ever makes noise, other than what emanates from stereo speakers under the keyboard.
Link: MacBook Air Quite Pricey, but Ideal for Many Uses
13" MacBook Pro 'the Ideal Computer for the Traveling Photographer'
dpmac's George Mann reports that his new 13" MacBook Pro is set up for digital workflow use, while traveling to remote locations, running Adobe Photoshop Lightroom. Mann notes that he used to travel with a 17" PowerBook but found it often just too big to take along where he had to go - and battery life was mediocre. He notes that the 15" MacBook Pro has become a defacto standard of sorts for journalists and photographers, but he had been waiting for Apple to bring back a 12" pro laptop, filling in with a Samsung N220 netbook. Mann has checked out the new 11.6" MacBook Air and liked it, although he says the 13" Air doesn't appeal, and he can't see switching from a MacBook Pro when it comes to serious computing, so the logical choice has become the 13" MacBook Pro.
Link: MacBook Pro 13-Inch Is the Ideal Computer for the Traveling Photographer
MacBook Air SSD Torture Tests
Macworld's James Galbraith notes that a marquee feature of the new MacBook Air is that it uses flash storage instead of the hard drives found in every other Mac. This provides sterling performance, but Macworld Labs were concerned about whether that performance will stand up over time.
To find out how Apple's flash storage performs over the long haul, Macworld put three Macs that use flash memory for primary storage through a torturous set of tests, first establishing baseline performance data on fresh drives, then using DiskTester to write 2,000,000 8 KB files, erase the files, and running the test again.
Results were encouraging, although one of the three SSDs failed during testing.
Link: MacBook Air Flash Storage Torture Tests
Hard Drive vs. SSD
Hardmac's Lionel reports that Euclid, one of the site's forum members, replaced the 5400 rpm hard drive in his 15" MacBook Pro with a Crucial C300 SSD and recorded a video to compare booting time with both storage units (with identical systems) - 24 seconds with the SSD vs. 90 seconds for the hard drive.
Link: HDD vs. SSD: A Video
Apple Updates
Apple Releases LED Cinema Display Firmware Update
A new Apple Knowledge Base article says the LED Cinema Display Firmware Update 1.0 addresses intermittent audio issues some users have experienced while using Apple's laptop-oriented 27" LED Cinema Display.
System Requirements: OS X10.6.4 + LED Cinema Display Software Update 1.0 (or 10.6.5 or later)
Link: LED Cinema Display Firmware Update 1.0
Products & Services
OWC Do-It-Yourself SSD Kits Include Industry's Fastest SSDs
PR: Other World Computing (OWC) announced the OWC Do-It-Yourself (DIY) SSD Storage Upgrade Kit priced starting at $109.99 MSRP. Available in fourteen configurations with capacities up to 480 GB, the OWC DIY SSD Kits let you upgrade your Mac or Windows laptop to the industry's fastest solid state drives (SSDs) available on the market today.
The OWC DIY SSD Kits Feature:
Save up to 40% Versus Buying Separately - Save Money & Environment by Retasking 'Old' Drive as New Portable Drive
With the OWC DIY SSD Storage Upgrade Kit, MacBook, MacBook Pro, Mac mini, and PC laptop users can make their computers faster than new with incredible SSD performance by upgrading their computer's internal hard drive with the industry's fastest SSDs from OWC. They can then continue to use their 'old' drive by installing it into the provided OWC enclosure for a 'new' pocket-sized portable external drive, saving money and the environment by reusing their 'old' hard drive instead of throwing a perfectly good drive into a landfill or just letting the drive sit idle and unused. By purchasing the OWC DIY SSD Kit, customers will also save up to 40% versus buying all the included components separately.
The OWC DIY SSD Storage Upgrade Kit instantly transforms Macs and PCs, allowing them to boot in seconds, load apps and files nearly instantaneously, and dramatically improve overall system responsiveness thanks to the OWC Mercury Extreme Pro SSD included in each kit. The OWC SSD helps users supercharge their machine so older machines can perform faster than new models and new machines can achieve previously unreached performance levels.
"OWC DIY SSD Kits are the most cost effective and comprehensive solutions available for getting the most performance from MacBooks, MacBook Pros, Mac minis, and PC notebooks," said Larry O'Connor, Founder and CEO, Other World Computing. "With all of the included tools and helpful resources plus the external enclosure for reusing the existing internal drive, these kits have become extremely popular with consumers."
The OWC DIY SSD Storage Upgrade Kits are available immediately from OWC priced starting at $109.99.
The drives are compatible with Mac or PC laptop and Mac mini internal drives, Mac OS 8.6 to 9.2.2, all versions of Mac OS X, and Windows 98SE or later operating systems.
Select kits include a $200 retail value disk utility software bundle.
Link: DIY SSD Bundles
Tom Bihn Ristretto Case for 11" MacBook Air
PR: The Ristretto for 11" MacBook Air is a vertical messenger bag (similar to Tom Bihn's Cafe Bags, though different in proportion) with an interior padded compartment that protects from all sides and is sized specifically for your 11" MacBook Air. (Also available are the original Ristretto - sized for the 13" MacBook - and the Ristretto for iPad.)
The built-in interior padded compartment, located in the main compartment of the Ristretto, protects your 11" MacBook Air inside of the bag. The padded compartment is made with .25" (6mm) open-cell foam laminated with durable 4 Ply Taslan on the outside, and features an interior of super-soft brushed nylon. The back side of the Ristretto is padded with 1/4" closed cell foam.
The main, open-top compartment and front zippered pocket of the Ristretto are covered by an asymmetrical flap that closes with the distinctive Tom Bihn offset buckle.
Under the flap, you'll find a #8 YKK zipper pocket spanning the width of the bag. It's the ideal place for securing your wallet or other small items. The zippered pocket has one O-ring. The main compartment of the Ristretto features three O-rings. Attached to one O-ring is an 8" Key Strap. (Additional and extended length Key Straps can be purchased separately.) The Key Strap is useful for keeping track of your keys (many folks leave their keys attached to the key strap.) It can also be used to clip a pocket watch or Swiss Army knife to the bag. One can also clip a Guardian Light, Clear Organizer Wallet, or Clear, Padded, Cordura, or Cork Organizer Pouches to the interior O-rings.
In front of the zippered pocket is a open-top compartment with a deep curve designed to facilitate easy access to its contents. The open-top pocket features four organizer pockets: two sized for pens or pencils, and two sized for the iPhone, iPod, or objects of a similar size.
The back of the Ristretto has a slanted, open-top pocket ideal for storing papers, a magazine or a newspaper. Included with the Ristretto is a removable waist strap - great for use if you ride your bike while wearing the Ristretto (motor bike or push bike). The waist strap attaches to two of four available points on the back of the Ristretto: you can attach the strap so that one end is high and the other low, or both high or both low, whatever is comfortable. If you don't plan to use the waist strap, it is easily removable and leaves no hardware behind.
You can choose between two different shoulder straps to use with the Ristretto. The Standard Shoulder Strap, included in the price of the Ristretto, is a 1-1/2" wide heavy nylon webbing strap and features a comfortable, wide foam pad that won't slip off your shoulder and is designed to conform to your shoulder and back. For an extra $20 you can switch out the Standard Strap for the Absolute Shoulder Strap.
Most people will be satisfied with just one kind of shoulder strap, but, should you choose to do so, you can purchase more than one kind of shoulder strap and switch between them.
The Ristretto is designed to allow you to carry just the essentials: 11" MacBook Air, wallet, keys, iPhone or cell phone, notebook, pens, business cards, and a small water bottle.
The Ristretto case sells for $110.
Link: Tom Bihn Ristretto Case for 11" MacBook Air
Bargain 'Books
For deals on current and discontinued 'Books, see our 13" MacBook and MacBook Pro, MacBook Air, 13" MacBook Pro, 15" MacBook Pro, 17" MacBook Pro, 12" PowerBook G4, 15" PowerBook G4, 17" PowerBook G4, titanium PowerBook G4, iBook G4, PowerBook G3, and iBook G3 deals.
We also track iPad, iPhone, iPod touch, iPod classic, iPod nano, and iPod shuffle deals.
Join us on Facebook, follow us on Twitter or Google+, or subscribe to our RSS news feed
Links for the Day
Mac of the Day: Power Mac 7500, introduced 1995.08.08. This workhorse introduced a new desktop case and CPU daughter cards for easy upgrade.
Recent Content
Follow Low End Mac on Twitter
Join Low End Mac on Facebook
Favorite Sites
MacSurfer
Cult of Mac
Shrine of Apple
MacInTouch
MyAppleMenu
InfoMac
The Mac Observer
Accelerate Your Mac
RetroMacCast
The Vintage Mac Museum
Deal Brothers
DealMac
Mac2Sell
Mac Driver Museum
JAG's House
System 6 Heaven
System 7 Today
the pickle's Low-End Mac FAQ
Affiliates
Amazon.com
The iTunes Store
PC Connection Express
Macgo Blu-ray Player
Parallels Desktop for Mac
eBay

Advertise