15" PowerBook RAM Slot Failure, Laptop Reliability Survey, PowerBook Envy, 12" iBook EOL, and More
This Week's Mac Notebook News
Compiled by Charles Moore and edited by Dan Knight - 2006.01.06
This Week's PowerBook, iBook, and Notebook News
General Apple and Mac desktop news is covered in The Mac News Review. iPod news is covered in The iNews Review. News about Apple's transition to Intel CPUs and other Intel developments is covered in The Macintel Report.
All prices are in US dollars unless otherwise noted.
15" PowerBook RAM Slot Failure
News & Opinion
Products and Services
Tech Trends
15" PowerBook RAM Slot Failure
Allegations of 15" PowerBook RAM Slot Defect
Lawyers and Settlements has posted an article saying:
"We are investigating claims that Apple PowerBooks have defective lower memory (RAM) slots. It appears that even if the problem is fixed, it will recur, since it may be a combination of hardware and software issues. Many allegations seem to be associated with an upgrade of the Apple OS X operating system that results in physical damage to system hardware making the second memory slot unreadable.
"We have been made aware of numerous allegations on the part of Apple PowerBook G4 users that they are encountering a fault with the lower memory slot in the 15" PowerBook G4 series. At this time it appears that Apple may acknowledge the defect, we suspect it is probably as a 'known issue' in all of their 15" G4 PowerBook Models. However, if the system is out of warranty, Apple refuses to repair it - even if a recent OS X upgrade delivered to the user by Apple may have caused the damage.
"Many users apparently believe that the 10.3.9 OS X upgrade or in some cases the 10.4.0 and 10.4.1 OS X upgrades actually damages the motherboard firmware controller or chipset, since it appears that Apple is replacing the motherboards in warrantied machines. This causes a dilemma say some users, because once repaired, some users claim that when they run the 10.3.9 OS X upgrade or in some cases the 10.4.0 and 10.4.1 OS X upgrades again through Apple's automated update system, the problem recurs. A few users claim that the problem recurred immediately upon the return of the system from the repair facility....
"It is apparent there is a product defect issue with the Apple PowerBook G4 that may remain irresolvable by Apple or could recur after what seems to be a successful repair when a critical operating system update is installed."
15" PowerBook Lower Memory Slot Failure Petition
A Petition for Apple Computer, Inc. says:
"Are you affected by the lower memory slot fault?
"You can make a change by sending your story to a law firm that is currently planning a class action suit against Apple....
"To Apple Computer, Inc.
"This is a petition to get recognition for the fact that many PowerBooks have a fault with the lower memory slot. Up until today, Apple does not fix this problem out of warranty or acknowledge that there might be a production fault in all recent 15" aluminium PowerBooks.
"Some very unfortunate Apple customers have had this lower memory slot break and repaired - either within warranty or outside of it - and have had it break a second time, after an alleged fix. This leads us to believe that Apple does not know how to permanently fix this problem, or does not want to allocate the funds to do that.
"To clarify, the fault has apparently manifested itself in the following PowerBook models, according to user accounts taken from the Apple Discussion Forum, located at http://discussions.info.apple.com:
PowerBook G4, 15" 1.67 GHz
PowerBook G4, 15" 1.5 GHz
PowerBook G4, 15" 1.33 GHz
PowerBook G4, 15" 1.25 GHz
PowerBook G4, 15" 1 GHz
"As customers, we demand recognition of this fault and the assurance that our PowerBooks will be repaired at no additional cost outside of warranty."
News & Opinion
MacInTouch Laptop Reliability Survey
MacInTouch has posted results of their reader survey on laptop reliability, with reports of more then 10,000 laptops logged.
Trends noted include:
"The 15" and 17" Aluminum PowerBooks, PowerBook G3, and 12" iBook G4 appear to become more reliable as revised versions were introduced.
"....The 12" iBook G3 became much less reliable through its first five revisions, reaching a 73% failure rate by the fifth revision."
The most reliable Apple portables appear to be:
15" Aluminum PowerBook G4 (Jan 2005 1.5/1.67 GHz)
14" iBook G4 (Late 2004 1.33 GHz)
17" Aluminum PowerBook G4 v3 (Late 2004 1.5 GHz)
PowerBook Envy
The Manila Times' Robert JA Basilio Jr. says:
"This has been written and electronically transmitted on a Macintosh PowerBook 2400c which has seen better days.
"While this laptop still has a cult following of sorts in Japan and the US, the only two countries where Apple chose to sell this subnotebook, it nevertheless remains a relic of the nineties, the time when Pearl Jam was cool, email addresses were rare, and cell phones were bigger than car batteries.
"Although lighter than some current notebooks, this laptop's memory, hard drive and speed is definitely a far cry from the newer staple of powerful, pricey and, definitely, beautiful PowerBooks.
"While dependable and, as with the case of virtually obsolete technology, cheap, my current PowerBook's Internet applications is just a few updates ahead of Mosaic, which, as far as I know, is the world's first Internet browser.
"As a result, while I am able to send and retrieve email on this laptop using Outlook Express, I am prevented from doing the same online with my other web-based e-mail addresses. Web-based email access through Yahoo! and Gmail require newer and more secure browsers which cannot be installed on my hardware.
"But this incapacity never got in the way of my appreciation for vintage technology.
"But one week ago, my wife, a fellow Mac user, changed all that.
"She ditched her iBook for a newer Titanium PowerBook....
"it has unleashed the little green monster in me....
"Which is why I'm getting myself a newer PowerBook for the new year."
Macintel or Not, Current 12" iBook Is EOL
Hardmac's Lionel says:
"For the end-of-the-year period, Apple's name is associated to 2 main subjects. The first one is of course the most wanted Christmas gift, the iPod. But we will not talk about it as it starts to be too much advertised as 'Apple=iPod' to our point of view.
"The other subject is of course the Macintel. Every rumors-dedicated websites is providing its piece of information, imagination, and hypothesis on this subject. We also do it from time to time when there is not much news regarding Apple's products beside the iPod-'mania'.
"Hereafter is a screenshot taken from the French electronic customers giant, the FNAC:
"The iBook 12'' is simply quoted as 'End-of-Life'!"
Intel Macs To Be Built by Quanta and Asustek
ems now reports:
"Apple computer will adopt Intel processor next year. According to the understanding, the ODM order of new Apple notebook has been obtained by Quanta and Asustek.
"It will help increasing the total production of first quarter next year for both companies. However, Quanta and Asustek both make no comments on this. Apple computer stated it would exhibit its desktop and notebook with Intel processor at Mac World Expo in San Francisco, USA from 9th to 13th January next year."
Editor's note: That Quanta and Asustek will be building Apple's new Macintel laptops is no surprise, since they have been the main contractors for PowerBook and iBook production respectively for years. However, the seeming confirmation that a desktop (Mac mini?) and notebook (widescreen iBook?) will be unveiled at MacWorld Expo further indicated that recent rumor scuttlebutt may have substance. CM
Dual-core 'Yonah' iBooks Would Trump PowerBook G4
Laptopical's Ian Bandy says:
"The Internet is a wonderful place; in fact, it's hard to imagine a world without it. Certainly it opens up a whole raft of communication possibilities, in fact it has been compared recently to the largest wall for graffiti in the world, and I'm not going to argue with that inspired bit of wisdom...
"It seems these Mac chaps have caused a buzz by posting a recent article about Apple launching an entry level iBook with a tidy Intel chip wired into sexy little chassis. To lure more and more people away from their Windows filled notebooks they may be chopping off $200 from the price tag.
"It looks like this big announcement could be part of the MacWorld Expo next January in San Francisco.
"The Intel processor will almost certainly be their new 'Yonah' the worthy successor to the aging Pentium M range. For all the tech heads out there, if they go for a dual core Yonah, then this cheap laptop beauty will be more powerful than the G4 based PowerBooks."
Intel's Great 'Leap' Forward Paves Way for New Macs
TechWeb News's W. David Gardner says:
"As Apple Computer drives forward into the Intel processor-dominated home entertainment world, the only question that remains is whether everything will be ready for 9 a.m. Tuesday, Jan. 10, when Steve Jobs takes the podium at Macworld in San Francisco.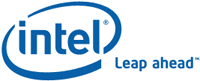 "Intel began setting the stage this week with the announcement that it is replacing its timeworn 'Intel Inside' slogan and replacing it with 'Leap Ahead', which seems to dovetail nicely with Apple's 'Think Different' logo. Both companies are now headed directly toward the home entertainment category.
"Intel's Yonah processor, which is expected to be used in Apple's offerings, will be explained in more detail by Intel at next week's Consumer Electronics Show....
"...Apple watcher, emsnow, reported this week that Quanta will serve as original design manufacturer (ODM) of Apple's coming high-level M1 and PowerBook model while Asustek will do entry level machines including an iBook. In all, Apple has been targeting four Intel-based models for introduction in the first quarter. Other published reports have indicated that Intel is developing motherboards for the new Apple models at its Intel Oregon facilities."
Products and Services
Imation Micro Hard Drive
PR: Available in 2 GB and 4 GB capacities, this portable drive makes transferring and sharing documents, presentations, photos, or music easy and fast. Its unique design features a flexible USB 2.0 connector that locks back into the drive, forming a handy attachment clip for briefcases, backpacks, or belt loops.
For maximum reliability and file security, the Imation Micro Hard Drive offers Magnetic Data Encoding and Error Correction, 128-bit encryption (to prevent unauthorized access), and innovative File Synchronization, which automatically creates a backup copy of your data. To protect files during transport, it's engineered with shock resistance up to 1000 Gs, so it's extremely durable.
The Imation Micro Hard Drive offers a low cost per megabyte compared to other portable data storage options, and is compatible with both Windows and Mac OS for seamless transfer of files between platforms.
Features:
Multi-gigabyte storage capability
Small, lightweight design - 1.61" x .66" x 3.3"
Fast read/write speeds (Read 5 MB/second, Write 3 MB/second)
Reliable and durable form factor
Requires no additional power supply or USB cable
LED lights up when drive is in use
Free downloadable Imation Security Manager Software

password protection
file synchronization, compression and version control
128 bit file encryption
System Requirements - Drive Only
Mac 9.X or greater
Windows ME, 2000, XP or higher
Linux 2.4 Kernel or higher
System Requirements - Security Manager Software
Mac 10.2 and above
Windows ME, 2000, XP or higher
Not compatible with Linux
Tech Trends
Jadoo Power to Introduce Fuel Cell Products at CES
Jadoo NABII Fuel Cells for Hobbyists, Mobile Responders, Law Enforcement and other "Off-Grid" Critical Power Situations
Jadoo Power Systems Inc., the leading supplier of portable fuel cell power systems, announced today that it will be introducing its line of fuel cell products for prosumers at next week's ShowStoppers event at the Consumer Electronics Show (CES) 2006 in Las Vegas.
Primarily shipping to the professional broadcasting market for the past two years, Jadoo Power will introduce the NABII power unit, N-Stor™ fuel canister and FillPoint™ refill station for a variety of new applications, including field-ready laptops, emergency response radios and other equipment used in "off-grid" power situations, as well as professional broadcast cameras.
Advantages of the NABII fuel cell technology:
Virtually infinite shelf-life compared to batteries Hot-Swap capable, so power never goes down like when replacing batteries Rapid refill/recharge time with the FillPoint Patented digital interface for State-of-Fill and other fuel management data Packaged in an easy-to-understand, easy-to-use solution.
"Commercialization has been priority number one for Jadoo and we are excited about bringing our tried and true technology to these new prosumer markets," said Jack Peterson, Vice President of Sales and Marketing, Jadoo Power. "It is clear to Jadoo that the applications for a durable, reliable "off-grid" fuel cell power source are many. That is why we are introducing the NABII, N-Stor™ fuel canister and FillPoint™ refill station to the prosumer electronics market here at CES."
Bargain 'Books
Bargain 'Books are used unless otherwise indicated. New and refurbished units have a one-year Apple warranty and are eligible for AppleCare.
There are two different versions of WallStreet running at 233 MHz, the cacheless MainStreet version and the later Series II with a level 2 cache. It's not always possible to determine from the vendor's listing which is being offered, so we've included links within this paragraph to the two models. The same goes for the PowerBook G4/667 (VGA) and G4/667 (DVI), the titanium vs. aluminum 15" PowerBook G4 at 1 GHz, and 1.25 GHz to 1.5 GHz 15" PowerBooks.
PowerBook and iBook profiles linked in our Portable Mac Index.
15" PowerBook G4/867, 256/40/Combo, $798
extra 512 MB, add $89
Wegener Media
G4 CPU upgrade special (valid only with machine purchase) Upgrade installed & setup at time of purchase), $179.99
Upgrade to 20 GB hard drive (valid only with machine purchase), $49.99
Order with Airport Wireless Card installed, add $99.99
Add 256 MB RAM (288 MB total), $29.99
Add 512 MB RAM (544 MB total), $99.99
Order with a new 4000mah battery, add $79.99
15" PowerBook G4/867, 512/40/Combo, 90 Day Warranty, new AC adapter, $889.99
15" aluminum PowerBook G4/1 GHz, 256/60/Combo, Bluetooth, $1,199.99
refurb 14" iBook G4/1.33 GHz, 256/60/SuperDrive, APX, $999
refurb 14" iBook G4/1.42 GHz, 512 /60/SuperDrive, APX, BT 2.0, $1,049
refurb 12" PowerBook G4/1.5 GHz, 512/60/Combo, APX, BT 2.0, $1,199
refurb 12" PowerBook G4/1.5 GHz, 512/80/SuperDrive, APX, BT 2.0, $1,299
refurb 15" PowerBook G4/1.5 GHz, 512/80/Combo Drive, APX, BT 2.0, $1,449
refurb 17" PowerBook G4/1.5 GHz, 512/80/SuperDrive, APX, $1,799
For more deals on current or recently discontinued models, see our best aluminum PowerBook G4 deals, best titanium PowerBook G4 deals, best iBook G4 deals, best PowerBook G3 deals, and best iBook G3 deals.
Join us on Facebook, follow us on Twitter or Google+, or subscribe to our RSS news feed
Links for the Day
Mac of the Day: Power Mac 9500, introduced 1995.05.01. The first PCI Power Mac has 6 expansion slots, speeds of 120 and 132 MHz.
Recent Content
Follow Low End Mac on Twitter
Join Low End Mac on Facebook
Favorite Sites
MacSurfer
Cult of Mac
Shrine of Apple
MacInTouch
MyAppleMenu
InfoMac
The Mac Observer
Accelerate Your Mac
RetroMacCast
The Vintage Mac Museum
Deal Brothers
DealMac
Mac2Sell
Mac Driver Museum
JAG's House
System 6 Heaven
System 7 Today
the pickle's Low-End Mac FAQ
Affiliates
Amazon.com
The iTunes Store
PC Connection Express
Macgo Blu-ray Player
Parallels Desktop for Mac
eBay

Advertise